Sales Manager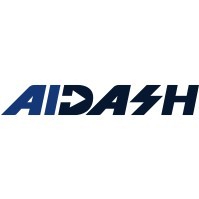 AiDash
Sales & Business Development
United States
Posted on Saturday, September 23, 2023
Who is AiDash?
AiDash is on a mission to increase the climate resiliency and sustainability of critical infrastructure using satellites and AI. This problem is more important than ever for our society, and we are proud to be on the front lines making a difference. We work with customers that have distributed assets in electric, gas and water utilities, transportation, construction and mining,
AiDash is a fast-growing, well capitalized Series B, remote-first start-up backed by leading venture capital investors. We have grown more than 2x in each year since our inception in 2019 and currently work with 100+ customers across 48 US states and 5 continents.
What is the role?
You will be responsible for bringing cutting-edge technology solutions to the utility industry in North America as they seek to achieve their reliability and sustainability goals in the face of an increasingly adverse climate. You will also work closely with Sales leadership and Customer Success to develop a sales plan for your accounts in the North American utility markets and be the quarterback of execution of the plan. Ultimately your success will be measured by the success of your customers and achieving an annual quota of $1M - $
1.5M
ARR.
What will you do?
· Hunt to win new client logos by deploying a consultive approach to diagnosing customer goals and challenges and mapping those to our solutions.
· Farm existing customers to win upsells, cross sells, and renewals in partnership with the Customer Success team.
· Qualify leads developed by our BDR team and own the sales cycle through contracting. Most of your leads will come from the BDR team and conferences.
· Build and execute account and deal plans to navigate a complex sales cycle requiring you to understanding the decision process and win champions at both the user and executive level.
· Share your unique perspective in service of making your teammates better.
· Maintain an accurate sales pipeline in Salesforce.
· Achieve an annual quota of $1M - $
1.5M
ARR.
· Travel 30% - 40% of the time.
What are we are looking for?
Competencies
· Consultative approach to understand customer's business, goals, and challenges and how to partner with them to use our technology to achieve their business outcomes.
· Ability to plan and execute at a strategic and operational level.
· Agility to thrive in a rapidly changing, fast-paced environment.
· Excellent communication skills.
Behaviors
· High ownership, low ego.
· Strong team player, comfortable working with cross-functional internal and external teams.
· Self-motivation that propels you to persevere when faced with adversity.
· High curiosity that enables you to learn quickly.
· Coachable so that you are continuously upleveling your skills.
Experience
· 2+ years of field sales experience in selling 6 figure enterprise SaaS products.
· Track record of hitting or beating quota.
· Utility industry experience is a plus, but not a requirement.
What we offer you
· Opportunity to work at the cutting edge of technology and apply it to make a positive impact on society.
· Competitive compensation with equity.
· Comprehensive benefits.
· Remote first with flexible schedule.
· Work hard play hard culture that values inclusion and the fostering the best ideas from diverse points of view.