Sales Operations Intern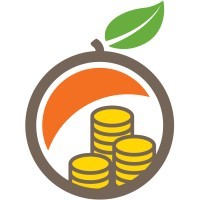 ProducePay
Sales & Business Development, Operations
Tijuana, Baja California, Mexico
Posted on Tuesday, April 4, 2023
Description
The ProducePay marketplace is transforming the global fresh produce industry into a more connected and sustainable movement. Our products empower farmers and enable Buyers and consumers to receive fresher produce more efficiently while helping to eliminate over 50% of global economic waste. At the intersection of Technology, Finance, and Agriculture, the ProducePay marketplace is building a better supply chain for fresh produce, creating transparency and placing trust at the center of every transaction.
We are looking for an energetic Sales Operations Intern to support our sales team. Our sales efforts rely on reliable, high-quality data and insights to engage customers and secure new business. The Sales Operations team is critical to enabling sales and driving performance across our business.
The Sales Operations Intern will work closely with our Sales Operations Analysts to enrich our sales data and support ongoing analysis. This role will allow an intern to gain exposure to international business databases and engage with our Sales CRM. A successful intern will learn how to manage multiple data sources, understand the challenges of decision making under uncertainty, and partner closely with multiple business functions to make data-informed decisions.

Responsibilities include:
Support management of our Sales CRM database, and find ways to efficiently clean, update and refine existing data
Support development of Salesforce reporting, learn requirements of a Salesforce administrator
Partner with the marketing team to enrich inbound leads, and ensure ongoing sales activity is effectively monitored and captured
Research agriculture market in multiple countries to identify potential new customers and opportunities for outreach
Identify the key indicators of a successful potential client
Work directly with experienced Sales Operations Team to receive on the job apprenticeship and mentoring
Requirements
Enrollment in an accredited college or university or being a recent graduate within the last 6 months
Availability to commit between 30 hours per week
Willingness to learn and take on new challenges
Ability to solve problems independently
Proficiency with Google Drive & Microsoft Excel
Any CRM experience will be helpful
Effective communication skills both in-person and email
Bilingual: English and Spanish
Detail-oriented and strong organization skills
Go-getter mentality
Positive can-do Attitude
Ability to work in a fast-paced environment.
Ideally, You'll Also Have
Interest in Data and Analytics
Majoring in Finance, Business, Economics, Accounting
Benefits
Competitive Salary
Letter of accomplishment of 450 hrs of internship program.
$120 USD of monthly stipend
Opportunity to experience the fast-pace of an AgTech startup with a talented, diverse, and international team
Opportunity to apply for a full-time position upon completion of your internship