Customer Success Manager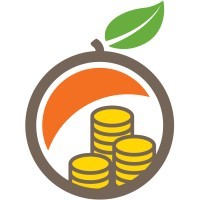 ProducePay
Administration
Tijuana, Baja California, Mexico
Posted on Tuesday, January 31, 2023
Description
We are seeking a dynamic Customer Success Representative who will become an important member of the Marketplace team at ProducePay. We are a cross-functional team composed of a product manager, engineers, designers, and dedicated salespeople. The Customer Success Representative will be responsible for owning the customer journey of each ProducePay customer to ensure a smooth ride from the Onboarding Process and all along the relationship. The CSR must become the client's trusted consultant by demonstrating the delivery of real value to their business. CSR must also become the company's liaison to achieve Customer Success, this is represented in Successful Purchases, Revenue Growth, and Customer Retention.

The customer success team has the function of being the bridge between ProducePay internal departments and the multi-product qualifying "Seller" category customers. This team has the important mission of generating an Account Plan for each customer, with the full knowledge of their goals, their needs, and also Produce Pay priorities; the CSR will lead the strategy post-initial sale, to find a growth path for each Seller, promote the cross-selling, Marketplace adoption and a plenty satisfactory experience for the customer.


Responsibilities & Duties
Welcome all the new Marketplace members and renewals deals to our platform assuring the customer understands all the terms of their agreement, ProducePay general structure, Produce Pay portfolio of services, show them how to use the financial and Marketplace platform, the formats, and languages we need them to use in their shipment documentation, the reports we can share with them, and the ones ProducePay will need from them to monitor their performance properly.
Leads strategic commercial programs with USA Buyers, Marketplace members, adding value to the relationship by delivering excellence in customer service, assuring internal collaboration with OneTeam-OneExperience philosophy, and a good understanding of the Produce industry and in terms of: commodities quality specs, harvest forecast, shipping documentation, seasonality, produce logistics, packing materials, pricing terms and payment terms.
Leads a Multi-Functional team in the creation of an Account Plan for every Seller - Marketplace Member that is going to delimitate their customer profile, initial purchase, the account goals and objectives, and the growth path designed.
Set a Plan of action for his/her Client Portfolio with specific actions and tracking to achieve a Successful Customer Experience compose of these 5 pillars: Successful funding, activation, up-selling, cross-selling, and renewal.
Performing as a liaison between the client and departments within the company to convey information, ensure understanding, and make certain every subsequent step in the funding and/or activation process gets done in an accurate, timely manner.
Monitoring the client's accomplishment, forecast fulfillment, use of proceeds, field state, sales report, and payment details. In case of contingency (poor performance of the account), bring the case to the proper department and figure out new terms if necessary.
Providing progress reports, account statements, liquidation details, wire details, and others reports requested by clients and upper management.
Understand client needs and complaints at every time and collaborate effectively with the other departments to provide a valuable win-to-win solution for them and the company.
Actively participates in internal multi-functional projects of continuous improvement. Collaborates with other departments such as Marketing, Trading, Finance Ops, Trade Support, Sales, etc. to assure optimal sync and efficient efforts.
Requirements
4 year BA degree minimum (Business or related field).
Masters (MBA, Economy, Finance or related) is a big plus.
Fluent in English and Spanish
6+ years' relevant commercial experience: customer success, sales, technical sales, account management or related business relationship management and business development.
3+ years' financial industry and/or agriculture industry experience.
Excel intermediate to advanced level. Proficient in Business presentation design.
Strong soft skills set: Ownership, Adaptability, Communication, Creative thinking, Work ethic, Teamwork, Time management, Problem-solving, Critical thinking, Conflict resolution, Negotiation
Ability to handle multiple tasks and projects effectively under deadline pressure.
Software: Power BI, CRM (Salesforce), proficient in MS Office, Google Suite, Slack.
Benefits
Competitive salary
Law Benefits
Major Medical Expenses (Includes Vision and Dental)
Minor Medical Expenses
Life insurance
Monthly transportation support
Monthly cell phone support
Professional Development Support
Referral Bonus