Materials Planner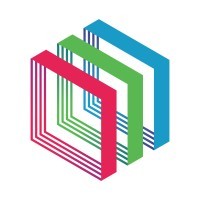 Luminar
Software Engineering
Orlando, FL, USA
Posted on Monday, November 20, 2023
Luminar is a global automotive technology company ushering in a new era of vehicle safety and autonomy. For the past decade, Luminar has built an advanced hardware and software/AI platform to enable its more than 50 industry partners, including the majority of global automotive OEMs. From consumer vehicle programs with Volvo Cars and Mercedes-Benz to technology partnerships including NVIDIA and Mobileye, Luminar is poised to be the first automotive technology company to enable next-generation safety and autonomous capabilities for global production vehicles. For more information please visit www.luminartech.com.
The Materials Planner is responsible for ERP system accuracy, material planning, and being the functional lead in the material & logistics competency. Their goal is to ensure ERP matches the current status of the BOM, lead material planning with select suppliers, & act as a crash resource to resolve tough issues as they arise and drive them to resolution.
We are looking for a collaborative person with an analytical mindset, high attention to detail, but with ability to push issues from identification to a self-sustaining resolution from the rest of the organization.
The position reports to the Senior Supply Chain Manager.
Responsibilities
Support the Materials & Logistics Director, Supply Chain Manager, Project Management, production, and sales team members in all aspects of day-to-day operations to ensure that the day-to-day supply chain business results are achieved

Assist, support, and provide backup coverage for all Supply Chain team members

Ensure all material requisition orders, regular sales orders, and transfer warehouse orders are fulfilled on time

Understand and execute all Supply Chain activities such as stock take, physical inventory count, inventory accuracy in allocation and consumption, material demand, sales order entry, and purchase order entry if needed

Maintain Work Order Management system and understanding of production work order / material commitment, and back flushing

Assess and manage inventory levels to ensure continuity of supply

Liaise with Project Management, Production, Buyers, and Sales to provide delivery dates and shipping information

Maintain ERP to match current BOM structure, costings, conversion, pricing, & routing

Owns supplier communication, scheduling, escalation, & resolution to ensure a clear to build for all products

Accountable to lead problem identification, root cause analysis, and resolution of issues that prevent clear to build from cradle to grave

Coordinate all part updates in revision, suffix/prefix change in Arena and ensure they are appropriately reflected and updated in ERP

Participates as an advisory member of the Product Development and Engineering teams, providing information and guidance on availability and cost of supplies and materials

Acts as part of the cross-functional team in supporting engineering changes, product line extension, or new product launches to ensure timely and orderly material availability and production flow transitions

Monitors the performance of suppliers, assessing their ability to meet delivery requirements
Minimum Qualifications
Bachelor's degree required, prefer course of study in Supply Chain Management, Business, Engineering or other related field relevant to Purchasing

5+ years of relevant work experience

Basic understanding of SOX compliance requirements as it relates to Material Procurement and Control

Must have solid understanding of financials as they relate to program launch and demonstrated ability to gather and analyze financial data to formulate recommendations

Must have advanced skills in Excel and be proficient in other software programs (Word, PowerPoint)

Team player, able to adapt to changing demands, & drive issues from identification to resolution
Preferred Qualifications
10+ years of relevant work experience

Knowledge of IATF

Prior experience leading teams, including cross-functional teams

Global experience, especially AP, EU and Mexico

Prior negotiation skills, including responsibility as primary spokesperson for supplier negotiations desired

Ability to read and comprehend technical documents (drawings, specs, engineering changes, etc.)
Luminar is an equal opportunity employer. All applicants will be considered for employment without regard to race, color, ancestry, national origin, sex, gender, sexual orientation, marital status, religion, age, disability, gender identity, results of genetic testing, service in the military, or any other characteristic protected by applicable federal, state or local laws. We will make a reasonable accommodation for any qualified applicant with a disability, provided that the individual is otherwise qualified to safely perform the essential functions of the job with or without accommodation and that the accommodation would not impose an undue hardship on the operation of our business. Please let us know if you believe you require reasonable accommodation, or if you would like assistance to complete an application or to participate in an interview at the company.
At Luminar, your base pay is one part of your total compensation package. This role pays a base between $66,000 and $92,000 per year. Within this range, individual pay is determined by work location and additional factors, including job-related skills, experience, and relevant education or training. You will also be eligible to receive other benefits including: equity in the form of restricted stock unit awards, comprehensive medical and dental coverage, 401k plan, life and disability benefits, flexible time off, paid parental leave, and tuition reimbursement for formal education related to advancing your career at Luminar. The specific programs and options available to an employee may vary depending on date of hire and schedule type.

*Note that the pay range listed for this position is a good faith and reasonable estimate of the range of possible base compensation at the time of posting.