Senior Platform Engineer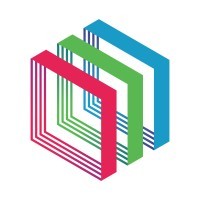 Luminar
Software Engineering
Palo Alto, CA, USA
Posted on Thursday, November 9, 2023
Luminar is a global automotive technology company ushering in a new era of vehicle safety and autonomy. For the past decade, Luminar has built an advanced hardware and software/AI platform to enable its more than 50 industry partners, including the majority of global automotive OEMs. From consumer vehicle programs with Volvo Cars and Mercedes-Benz to technology partnerships including NVIDIA and Mobileye, Luminar is poised to be the first automotive technology company to enable next-generation safety and autonomous capabilities for global production vehicles. For more information please visit www.luminartech.com.
Team Overview
We are seeking a Senior Platform Engineer to help design, build and maintain in-vehicle software testing platforms for autonomous driving applications. This role lives at the crossroads between hardware and software development. The ideal candidate should be able to quickly grasp the workings of the full system, use this knowledge to isolate or debug issues, and be able to make sound design recommendations for future improvements. Candidates should have the ability to excel in an high paced environment where they are the go to problem solver for all vehicle platform issues.
Responsibilities
Integration of lidar, cameras, GPS, IMUs, and other sensors
On-call support (triaging, test setup, demo) for vehicle & hardware platforms to enable software development
In-field support for test engineers and safety operators while conducting tests
Triaging software and hardware bugs to the system and component developers
Collaborating cross-functionally with other engineers in software and infrastructure
Minimum Qualifications
BS or MS in Computer Science and Engineering, Mechanical Engineering, Electrical Engineering, or a related field
5+ years of industry experience or in lieu of 5 years industry experience, 3+ years of relevant work experience with an MS
Technical experience with software development, verification and validation
Experience with moderate to large codebases using modern version control tools.
Strong coding fundamentals and development experience in at least 2 of the following:
Basic mechanical/electrical technician skills (debugging connectivity and power)
Experience in working in Agile teams and in process development, such as JIRA
Excellent interpersonal, verbal and written communication skills
Enjoy working within a dynamic and continuously evolving environment
Strong and demonstrable work ethic
Preferred Qualifications
Experience with ROS or Docker
Demonstrated understanding of data interfaces such as:

T1-1000/100
CANBUS
USB
RS232

Working knowledge of best practices with networking in linux such as:

Static IPs
DHCP
Gateways
Bridges
Link aggregation
Network time synchronization across sensors
Industry: Computer Software, Automotive, Autonomous Systems
Employment Type: Full time
Job Functions: Engineering
At Luminar, your base pay is one part of your total compensation package. This role pays a base between $142,000 to $199,000*. Within this range, individual pay is determined by work location and additional factors, including job-related skills, experience, and relevant education or training. The specific programs and options available to an employee may vary depending on date of hire and schedule type.

*Note that the pay range listed for this position is a good faith and reasonable estimate of the range of possible base compensation at the time of posting.
Luminar is an equal opportunity employer. All applicants will be considered for employment without regard to race, color, ancestry, national origin, sex, gender, sexual orientation, marital status, religion, age, disability, gender identity, results of genetic testing, service in the military, or any other characteristic protected by applicable federal, state or local laws. We will make a reasonable accommodation for any qualified applicant with a disability, provided that the individual is otherwise qualified to safely perform the essential functions of the job with or without accommodation and that the accommodation would not impose an undue hardship on the operation of our business. Please let us know if you believe you require reasonable accommodation, or if you would like assistance to complete an application or to participate in an interview at the company.