Manager, IT Governance & Compliance.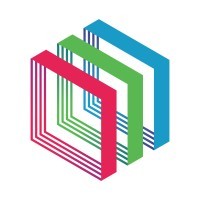 Luminar
IT, Legal
India Gate, New Delhi, Delhi, India
Posted on Thursday, October 5, 2023
Luminar Technologies, Inc. (Nasdaq: LAZR) is transforming automotive safety and autonomy by delivering the only lidar and associated software that meets the industry's stringent performance, safety, and economic requirements. Luminar has rapidly gained over 50 industry partners, including a majority of the top global automotive OEMs. In 2020, Luminar signed the industry's first production deal for autonomous consumer vehicles with Volvo Cars, which now expects to make Luminar's technology part of the standard safety package on their next generation electric SUV. Additional customer wins include SAIC, Daimler Truck AG, Intel's Mobileye, Pony.ai and Airbus UpNext. Founded in 2012, Luminar employs approximately 400 with offices in Palo Alto, Orlando, Colorado Springs, Detroit, and Munich.
For more information, please visit www.luminartech.com.
Team Overview
We are seeking an experienced and technically hands-on Manager, IT Governance & Compliance. This role is an execution-focused technology lead who can build, monitor, and enforce the Company's IT governance and compliance standards and processes for the organization. Initially a tactical focus on preparing and delivering successful customer & regulator audit performance, this role will quickly mature into a proactive IT governance function for Luminar. The ideal candidate should have extensive experience in designing governance, compliance, and audit support programs which protect our systems, infrastructure, and data, ensuring business continuity and regulatory compliance by collaboratively working across the different functions in the organization.
Responsibilities
Develop, implement, and maintain IT governance frameworks to ensure alignment with organizational goals and objectives.
Ensure US Sarbanes-Oxley (SOX) and other key audits and reviews of various controls, applications, systems (ITGC) are conducted according to defined standards.
Hands-on knowledge of ISO 2700X, SOC1 & SOC2 (Type 2), NIST, IATF, TISAX and other regulatory frameworks.
Manage responses to associated regulator, customer, and vendor inquiries in partnership with Legal, IT, Cybersecurity, Internal Audit, and cross-functional teams.
Develop and implement processes to assess, monitor, and mitigate third-party risks.
Monitor and assess the effectiveness of IT governance processes and make recommendations for continuous improvement.
Stay up to date of relevant laws, regulations, and industry standards to ensure the organization's IT practices remain compliant.
Minimum Qualifications
Bachelor's Degree in Information Systems, Management Information Systems, Governance & Risk Management, IT Compliance & Audit, Computer Science or a related field
7-10+ years of relevant work experience
Knowledge about data governance and data privacy concepts
Excellent communication and interpersonal skills to effectively collaborate with cross-functional teams
Proven ability to lead and manage complex projects from conception to completion
Luminar is an equal opportunity employer. All applicants will be considered for employment without regard to race, color, ancestry, national origin, sex, gender, sexual orientation, marital status, religion, age, disability, gender identity, results of genetic testing, service in the military, or any other characteristic protected by applicable federal, state or local laws. We will make a reasonable accommodation for any qualified applicant with a disability, provided that the individual is otherwise qualified to safely perform the essential functions of the job with or without accommodation and that the accommodation would not impose an undue hardship on the operation of our business. Please let us know if you believe you require reasonable accommodation, or if you would like assistance to complete an application or to participate in an interview at the company.