Global Director, Security Engineering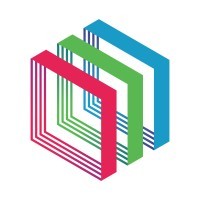 Luminar
India · Remote
Posted on Thursday, October 5, 2023
Luminar Technologies, Inc. (Nasdaq: LAZR) is transforming automotive safety and autonomy by delivering the only lidar and associated software that meets the industry's stringent performance, safety, and economic requirements. Luminar has rapidly gained over 50 industry partners, including a majority of the top global automotive OEMs. In 2020, Luminar signed the industry's first production deal for autonomous consumer vehicles with Volvo Cars, which now expects to make Luminar's technology part of the standard safety package on their next generation electric SUV. Additional customer wins include SAIC, Daimler Truck AG, Intel's Mobileye, Pony.ai and Airbus UpNext. Founded in 2012, Luminar employs approximately 400 with offices in Palo Alto, Orlando, Colorado Springs, Detroit, and Munich.
For more information, please visit www.luminartech.com.
Team Overview
Luminar Technologies is seeking a technically hands-on Global Director - Security Engineering reporting to the Head of Global Security, who can build, monitor and enforce the information security strategy, standards and processes for the organization to protect business data, intellectual property and privacy for a public company. The focus of this role is to lead and build the maturity of the Company's Product and Advanced Manufacturing Security teams. The ideal candidate should have extensive experience in software development, product engineering, and designing programs which protect information from threats, ensuring business continuity and regulatory compliance by collaboratively working across the different functions in the organization.
Responsibilities
Develops and implements security strategy for Luminar products. Advises executive leadership on a Product, Software, and Advanced Manufacturing security vision that is aligned to organizational priorities and facilitates the organization's business objectives
Provides strategic and tactical security guidance for all Product Engineering and Advanced Manufacturing projects, including the evaluation, recommendation, and implementation of technical solutions & controls
Leader and key technical security advisor of cross-functional teams focused on Software, Data, AI (advanced perception), Operational Technology (OT), Product (LiDAR and associated systems), and Advanced Manufacturing (LiDAR sensor systems, components, advanced microchips, etc)
Lead, manage, and build a small team of product security specialists and security engineers who effectively partner with business and Engineering teams to secure, enable, and accelerate Luminar's and Luminar Semiconductor's Product, Software, Perception, and manufacturing strategies
Develop, socialize, implement, and support a multi year technical roadmap of products and architectural approaches to secure our hardware, OT, software, and data products
Ensure that Luminar's products, processes, and facilities meet or exceed relevant customer, industry, and regulatory security standards and requirements; manage documentation and responses to associated inquiries in partnership with Legal and business teams
Work closely with Product Engineering, Software Engineering, Manufacturing, physical security, Cybersecurity, and external partners to ensure alignment and effective end-to-end protective posture for Luminar's products, labs, testing and manufacturing facilities
Build, and deploy, in partnership with the Security Operations team, a unified comprehensive protective framework and toolset for physical/logical access management and security event & incident visibility - ensuring "always on" monitoring and controls for critical data, processes, and systems
Design, deploy, and manage security testing, vulnerability management, and threat modeling programs for Product Engineering, Advanced Manufacturing, and Luminar Semiconductor (LSI)
Build and manage a DevSecOps program fully integrated into the Product & Software Engineering lifecycles
Act as focal point and primary security advisor for all factory, lab, and testing facility upgrade and integration projects
Develops information protection policies for their designated program areas. Acts as a key advisor for legal matters of policy violations and managing security events and assists with legal matters associated with such violations as necessary
Develop and maintain Product Engineering and Advanced Manufacturing Security Incident Response Playbooks. Perform annual table-top exercises integrating critical functions across the organization as part of the Business Resiliency team
Acts as a Focal point for all Product Engineering, Software, and Advanced Manufacturing security audits (internal & external). Coordinates with auditors in the execution of audits in collaboration with the Internal Audit, and GRC teams
Lead and manage the Company's pentesting program
Evaluate, test and assist in the selection of manual and/or automated security control solutions that promote safeguarding of assets, including monitoring compliance with approved processes
Provides regular reporting on the current status of the Product and Advanced Manufacturing security program to support business outcomes
Develops metrics and reporting frameworks to measure the efficiency and effectiveness of the program, facilitate appropriate resource allocation, and increase the maturity of the IT, Facility, and OT security, and review it with stakeholders at the executive level
Balance information security activities with business priorities through prioritization of risk management activities
Works collaboratively with internal stakeholders and partners to create a comprehensive roadmap and implement in a phased approach to realize the overall roadmap
Monitor the external threat environment for emerging threats and advise relevant stakeholders on the appropriate courses of action
Manage and conduct threat vulnerability risk assessments
Manage full-lifecycle vendor relationships to include: Gap analysis, Requirements, selection, vetting, negotiation, execution, accountability, and termination to meet the highest performance standards and client experience metrics
Ability to travel to Luminar offices and partner locations both in the US and internationally as needed
Minimum Qualifications
Bachelor's Degree (Computer Science, Engineering, or other related discipline); advanced degree a plus
15+ years of relevant work experience
Demonstrated expert-level knowledge of distributed systems, machine learning, Cloud & hybrid environment design & architecture, enterprise and commercial systems & applications
Deep expertise in Microservices, Agile/Scrum, CI/CD builds, DevOps, Infrastructure-as-Code, Test-Driven Development (TDD), DevSecOps, and similar solutions & methodologies
Ability to articulate complex technology & risk management concepts to senior executives clearly and accurately portraying real risks and threats to the organization
Exposure to Security Governance Standards, Business Continuity Planning, Enterprise Risk Management, Computer Security Incident Response, and Security Compliance Audits
Exposure to Platform Security, Data Security, Network Security, Cloud Security, Physical Security, Security Assessment Tools including SAST, DAST, and SCA, Security Monitoring Tools, and Managed Security Services
Excellent verbal and written communication skills, including the ability to explain technical contractual aspects to associates within and external to IT
Ability to consistently execute against tight deadlines with incomplete or ambiguous information in rapidly changing environments as evidenced through documented international experience
Documented success building software products & platforms in highly regulated industries (government, healthcare, finance, transportation, etc)
Experience working in a team-oriented, collaborative environment
Valid passport with no restrictions on business travel to Luminar's areas of operation
Travel up to 10% (according to relevant national and international COVID-19 safety guidelines)
Native-level professional English fluency required, additional language ability a plus
Preferred Qualifications
Masters or other advanced degree in Computer Science, Electrical Engineering, Software Development, etc
Deep domain expertise and documented success in software & product development - ideally gained as a manager & practitioner building commercial engineering teams & platforms
Understanding of Zero Trust concepts and architectures
Understanding of Operational Technology (OT) risks & risk management solutions
Experience supporting fast moving or startup business organizations
Experience in Automotive, Finance, or High-Tech Industry a plus
Experience with autonomous vehicles or "connected car" a plus
Luminar is an equal opportunity employer. All applicants will be considered for employment without regard to race, color, ancestry, national origin, sex, gender, sexual orientation, marital status, religion, age, disability, gender identity, results of genetic testing, service in the military, or any other characteristic protected by applicable federal, state or local laws. We will make a reasonable accommodation for any qualified applicant with a disability, provided that the individual is otherwise qualified to safely perform the essential functions of the job with or without accommodation and that the accommodation would not impose an undue hardship on the operation of our business. Please let us know if you believe you require reasonable accommodation, or if you would like assistance to complete an application or to participate in an interview at the company.