Cook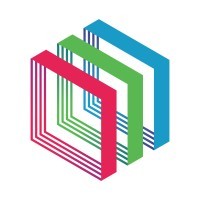 Luminar
Orlando, FL, USA
Posted on Wednesday, September 27, 2023
Luminar Technologies, Inc. (Nasdaq: LAZR) is transforming automotive safety and autonomy by delivering the only lidar and associated software that meets the industry's stringent performance, safety, and economic requirements. Luminar has rapidly gained over 50 industry partners, including a majority of the top global automotive OEMs. In 2020, Luminar signed the industry's first production deal for autonomous consumer vehicles with Volvo Cars, which now expects to make Luminar's technology part of the standard safety package on their next generation electric SUV. Additional customer wins include SAIC, Daimler Truck AG, Intel's Mobileye, Pony.ai and Airbus UpNext. Founded in 2012, Luminar employs approximately 400 with offices in Palo Alto, Orlando, Colorado Springs, Detroit, and Munich.
For more information, please visit www.luminartech.com.
Team Overview
The cook will facilitate the Chef in ensuring that high quality, healthy, and most importantly delicious food is prepared in a safe fashion for all employees to enjoy during their assigned meal breaks.
Responsibilities
Thoroughly understand and perform all duties assigned to you by management team

Thoroughly understand and operate all equipment needed for cooking and preparing food

Specified preparation of all menu items, cooking skills, which includes quality as well as timeliness

Maintaining high cooking standards throughout food preparation

Sanitation - (empty garbage, cleaning cooking line, sanitation buckets, etc.)

Rotation of all stock

Side work - as assigned by management (cleaning, restocking, miscellaneous duties)

Cost control - (portion control, rotation of food, loss due to improper use of company property-dish breakage, etc.)

Clean-up duties - line area, grill, fryer, dining area, floors, coolers and freezers
Minimum Qualifications
Experience in using cutting tools, cookware and bakeware

Knowledge of various cooking procedures and methods (grilling, baking, boiling etc.)

Proven experience as a cook - Minimum of 3 years cooking in high volume/buffet environments

Up to date Food Handler Certificate

Ability to understand and communicate with supervisors and team members

Ability to follow all sanitation procedures

Understanding of HACCP and the ability to fill out temperature logs during shift

Ability to lift 50+ lbs

Ability to prep multiple items at one time with minimal supervision

Ability to work in a team
Luminar is an equal opportunity employer. All applicants will be considered for employment without regard to race, color, ancestry, national origin, sex, gender, sexual orientation, marital status, religion, age, disability, gender identity, results of genetic testing, service in the military, or any other characteristic protected by applicable federal, state or local laws. We will make a reasonable accommodation for any qualified applicant with a disability, provided that the individual is otherwise qualified to safely perform the essential functions of the job with or without accommodation and that the accommodation would not impose an undue hardship on the operation of our business. Please let us know if you believe you require reasonable accommodation, or if you would like assistance to complete an application or to participate in an interview at the company.