Staff Hardware Engineer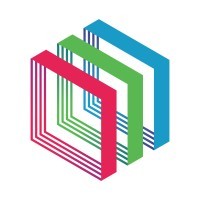 Luminar
Other Engineering
Orlando, FL, USA
Posted on Saturday, September 2, 2023
Luminar is a global automotive technology company ushering in a new era of vehicle safety and autonomy. For the past decade, Luminar has built an advanced hardware and software platform to enable its more than 50 industry partners, including the majority of global automotive OEMs. From Volvo Cars and Mercedes-Benz for consumer vehicles and Daimler Trucks for commercial trucks, to tech partners NVIDIA and Intel's Mobileye, Luminar is poised to be the first automotive technology company to enable next-generation safety and autonomous capabilities for production vehicles.
For more information, please visit www.luminartech.com.
Team Overview
The mission of the electrical engineering team within Luminar is to deliver innovative, high performance, high reliability, low-cost electronics and electronic assemblies that meet or exceed customer expectations. The Staff Hardware Engineer will be a key member of Electrical Engineering team focusing on developing the embedded hardware of our market leading Lidar sensors.
Responsibilities
Generate electrical architecture solutions, topologies, and configurations to optimize the electrical design for new project needs
Design, model, simulate, implement and verify circuits
Analyze system and subsystem level requirements, designs, and test protocols to evaluate EMI/EMC, Environmental Stresses and interactions within and among systems
Build and analyze bench level prototypes for proof of concept designs;
Conduct Worst Case Circuit Analysis (WCCA) and support DFMEA activities to develop a robust product to meet Functional Safety requirements
Implement low-cost PCB designs through intelligent selection of technologies and implementation of circuits that meet and exceed design goals
Minimum Qualifications
10+ years of working experience
Bachelors of Science in Electrical Engineering
MUST have design experience in the automotive industry (OEM or Tier 1)
Fluency with simulation tools (Matlab, Simulink, Pspice, Simplorer or equivalent), power analyzers, and timing analyzers
Technical knowledge of automotive qualification testing including Environmental, and EMI/EMC verification procedures
Expert-level proficiency with schematic capture tools
Experience with PCB routing rules generation, PCB stack-ups, and overall aspects of physical implementation of PCBs
Experience working with manufacturing organizations to complete builds of Printed Circuit Assemblies
Preferred Qualifications
Master's of Science in Electrical Engineering or higher
Experience with Siemens design tools including schematic capture and PCB layout
Assessment of EMI/EMC performance in a virtual environment
Experience with Functional Safety requirements having worked in a development environment that implemented ISO26262
Knowledge of IATF16949 Manufacturing standards
Design For Six Sigma, Lean Six Sigma, or Shanin Red X certified
Detailed knowledge of motors, modulation strategies, and advanced motor control algorithms
Detailed knowledge of motion control algorithms utilizing sensor-based and sensor-less rotor position calculation
Luminar is an equal opportunity employer. All applicants will be considered for employment without regard to race, color, ancestry, national origin, sex, gender, sexual orientation, marital status, religion, age, disability, gender identity, results of genetic testing, service in the military, or any other characteristic protected by applicable federal, state or local laws. We will make a reasonable accommodation for any qualified applicant with a disability, provided that the individual is otherwise qualified to safely perform the essential functions of the job with or without accommodation and that the accommodation would not impose an undue hardship on the operation of our business. Please let us know if you believe you require reasonable accommodation, or if you would like assistance to complete an application or to participate in an interview at the company.
At Luminar, your base pay is one part of your total compensation package. This role pays a base between $120,000 and $200,000* per year. Within this range, individual pay is determined by work location and additional factors, including job-related skills, experience, and relevant education or training. You will also be eligible to receive other benefits including: equity in the form of restricted stock unit awards, comprehensive medical and dental coverage, 401k plan, life and disability benefits, flexible time off, paid parental leave, and tuition reimbursement for formal education related to advancing your career at Luminar. The specific programs and options available to an employee may vary depending on date of hire and schedule type.
*Note that the pay range listed for this position is a good faith and reasonable estimate of the range of possible base compensation at the time of posting.