PM Analyst (Orlando)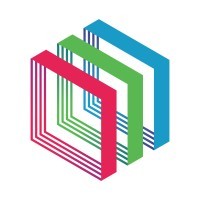 Luminar
IT
United States
Posted on Thursday, August 31, 2023
PM Analyst
Orlando, FL
Luminar Technologies, Inc. (Nasdaq: LAZR) is transforming automotive safety and autonomy by delivering the only lidar and associated software that meets the industry's stringent performance, safety, and economic requirements. Luminar has rapidly gained over 50 industry partners, including a majority of the top global automotive OEMs. In 2020, Luminar signed the industry's first production deal for autonomous consumer vehicles with Volvo Cars, which now expects to make Luminar's technology part of the standard safety package on their next generation electric SUV. Additional customer wins include SAIC, Daimler Truck AG, Intel's Mobileye, Pony.ai and Airbus UpNext. Founded in 2012, Luminar employs approximately 400 with offices in Palo Alto, Orlando, Colorado Springs, Detroit, and Munich.
For more information, please visit www.luminartech.com.
As part of the Program Management team, the PM Analyst will support the preparation and maintenance of program schedules and plans, management and product development process establishment, critical path analysis, business rhythm execution and be trusted partners to the program manager and execution teams. This position is located at our Orlando, FL location.
Responsibilities
Developing Integrated Program Plans (IPPs) for new or existing development or production programs leveraging top level customer milestone plan, maintaining plan through program lifecycle
Supporting Program Management in the preparation and maintenance of IPPs, program execution metrics / dashboards and general program management tasks
Maintaining plans, performing probabilistic / deterministic risk analysis and identifying critical driving paths, while developing solutions for resolutions
Formulating and recommending corrective action measures and schedule revisions
Create templates for IPP planning, NRE quotes, and other items necessary for PM team
Assisting with resource and scope planning
Establishing and executing process improvement plans in alignment with cross functional company initiatives
Supporting Audit preparations as needed
Minimum Qualifications
Bachelor's degree
Proficient with Microsoft Office, Microsoft Project and Google Drive applications including Smartsheets
Experience with networked schedules and knowledge of schedule performance management techniques
Demonstrated critical thinking and problem solving abilities
Experience presenting to teams. Ability and willingness to communicate utilizing different techniques and build strong relationships with cross-functional stakeholders
Experience establishing and monitoring program performance metrics and dashboards
Preferred Qualifications
Exposure to Schedule Risk Assessment process and tools
Technical background or degree and ability to understand complex systems
About Luminar
Luminar is an equal opportunity employer. All applicants will be considered for employment without regard to race, color, ancestry, national origin, sex, gender, sexual orientation, marital status, religion, age, disability, gender identity, results of genetic testing, service in the military, or any other characteristic protected by applicable federal, state or local laws. We will make a reasonable accommodation for any qualified applicant with a disability, provided that the individual is otherwise qualified to safely perform the essential functions of the job with or without accommodation and that the accommodation would not impose an undue hardship on the operation of our business. Please let us know if you believe you require reasonable accommodation, or if you would like assistance to complete an application or to participate in an interview at the company.
At Luminar, your base pay is one part of your total compensation package. This role pays a base between $100,000.00 and $130,000.00* per year. Within this range, individual pay is determined by work location and additional factors, including job-related skills, experience, and relevant education or training. You will also be eligible to receive other benefits including: equity in the form of restricted stock unit awards, comprehensive medical and dental coverage, 401k plan, life and disability benefits, flexible time off, paid parental leave, and tuition reimbursement for formal education related to advancing your career at Luminar. The specific programs and options available to an employee may vary depending on date of hire and schedule type.*Note that the pay range listed for this position is a good faith and reasonable estimate of the range of possible base compensation at the time of posting.