Senior Software and Systems Quality Engineer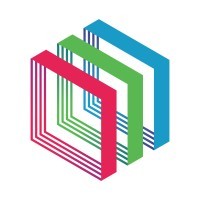 Luminar
Quality Assurance
Orlando, FL, USA
Posted on Tuesday, August 29, 2023
Luminar Technologies, Inc. (Nasdaq: LAZR) is transforming automotive safety and autonomy by delivering the only lidar and associated software that meets the industry's stringent performance, safety, and economic requirements. Luminar has rapidly gained over 50 industry partners, including a majority of the top global automotive OEMs. In 2020, Luminar signed the industry's first production deal for autonomous consumer vehicles with Volvo Cars, which now expects to make Luminar's technology part of the standard safety package on their next generation electric SUV. Additional customer wins include SAIC, Daimler Truck AG, Intel's Mobileye, Pony.ai and Airbus UpNext. Founded in 2012, Luminar employs approximately 400 with offices in Palo Alto, Orlando, Colorado Springs, Detroit, and Munich.
For more information, please visit www.luminartech.com.
Team Overview
The Senior Software and Systems Quality Engineer is responsible for implementing and driving software quality systems as well as supporting the development of engineering process framework to ensure the delivery of high quality software and embedded systems. Support activities in Product Development and Life Cycle processes including design controls, quality planning, risk assessments / analysis / management, design reviews, approval of test methods, design and process verification and validation test plans and reports. Responsible for tracking bi-directional requirements traceability for all processes required for ASPICE. Play a key role in reviewing and approving design changes and ensuring analysis / test data evidence meets or exceeds requirements.
Responsibilities
Monitor the software and embedded systems development process to ensure design quality by confirming adherence to ASPICE standards
Plan and execute all internal and external audits/assessment in the project regarding preparation and follow up on findings related to industry standards for safety and quality (i.e. ISO26262, IATF 16949 and others)
Ensure software and embedded systems engineering processes are compliant with IATF 16949, and other applicable standards
Lead the problem-solving efforts related to engineering quality issues including the 8D process.
Support definition and ensure execution of Software Design Reviews
Support document System and Software Release Notes for both internal and external to distribution as required
Coach team members to be able to comply to internal processes and ASPICE guidelines
Drive all the engineering quality assurance planning and monitoring of activities
Minimum Qualifications
Bachelor's Degree (or higher) in STEM field
Experience in V-cycle / ASPICE
Familiarity with bi-directional requirements traceability
Automotive engineering experience
Working knowledge of Quality Management Systems (IATF 16949, ISO 26262 and other applicable standards)
Experience reviewing and providing feedback on Engineering technical documentation, including but not limited to customer requirements, and test plans/procedures/results
Preferred Qualifications
Experience in the use and implementation of configuration and requirements management tools such as git, Jira, Confluence; JAMA
Problem Solving Experience (Shainin RedX, Six Sigma, 8D process etc.)
Familiarity with electro-optical-mechanical and electronic assemblies designs
Provisional Assessor Certification
Prior Automotive experience in the role SW Quality Engineer
Customer interface experience


Luminar is an equal opportunity employer. All applicants will be considered for employment without regard to race, color, ancestry, national origin, sex, gender, sexual orientation, marital status, religion, age, disability, gender identity, results of genetic testing, service in the military, or any other characteristic protected by applicable federal, state or local laws. We will make a reasonable accommodation for any qualified applicant with a disability, provided that the individual is otherwise qualified to safely perform the essential functions of the job with or without accommodation and that the accommodation would not impose an undue hardship on the operation of our business. Please let us know if you believe you require reasonable accommodation, or if you would like assistance to complete an application or to participate in an interview at the company.
At Luminar, your base pay is one part of your total compensation package. This role pays a base between $100,000 and $200,000 per year. Within this range, individual pay is determined by work location and additional factors, including job-related skills, experience, and relevant education or training. You will also be eligible to receive other benefits including: equity in the form of restricted stock unit awards, comprehensive medical and dental coverage, 401k plan, life and disability benefits, flexible time off, paid parental leave, and tuition reimbursement for formal education related to advancing your career at Luminar. The specific programs and options available to an employee may vary depending on date of hire and schedule type.
*Note that the pay range listed for this position is a good faith and reasonable estimate of the range of possible base compensation at the time of posting.