Opto-Mechanical Engineer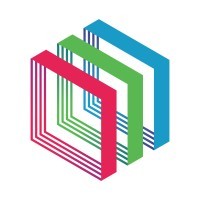 Luminar
Software Engineering
Santa Barbara, CA, USA
Posted on Thursday, August 24, 2023
Freedom Photonics LLC, a Luminar Company, a growing high-technology company based in the Santa Barbara area is seeking to hire a Senior Test Infrastructure Engineer. Freedom Photonics designs, develops and manufactures photonic components, modules, and subsystems, with applications in optical communications and sensing.
Job Description
This is an opening for an opto-mechanical or mechanical engineer within the high-power semiconductor laser product design team. This position may be filled at a junior entry-level or at a senior mid-career level.
In this role you will participate in the design and implementation of semiconductor laser packages, assembly and test fixturing, optical mounting solutions, and associated fabrication and assembly processes for prototype and volume production high power laser diode modules.
Essential Duties and Responsibilities
Production of detailed 3D mechanical designs and prototype procurement and test
Mechanical stress, deformation, and thermal analysis
Selection of appropriate packaging materials including heatsinks, mounts, solders, and glues
Development of package assembly processes; design and implementation of assembly stations
Definition of metal fabrication/finishing processes such as machining and plating
Support the design and assembly of laser test and characterization stations
Optical alignment, integration, characterization, and testing of optical systems
Documentation of design work and participation in technical report writing
Interfacing with other team members, vendors, and customers
Perform other duties as assigned
Skills and Knowledge
BS degree in Mechanical Eng., Optical Eng., or related technical field
Experience in performing mechanical design within a 3D CAD environment such as SolidWorks, AutoCAD or similar
Strong communication skills with demonstrated ability to cooperate and collaborate with co-workers, managers, and vendors
Education/Experience Requirements
Advanced degree or work experience
Strong background in finite element thermal analysis using ANSYS, COMSOL, or similar tools
Optical design experience using Zemax, CodeV, FRED, OSLO, or similar tools
Experience with mechanical fabrication, machining, and prototyping
Demonstrated ability to work with suppliers to meet technical, schedule, and cost requirements
Knowledge of Geometric Dimensioning & Tolerancing (GD&T) per ANSI Y14.5
Familiarity with principles of design of experiment, engineering statistics
Hands-on experience in components, tools, and practices used in opto-mechanics such as lens mounting, imaging systems, laser operation and cooling, optical metrology
Familiarity with high power semiconductor lasers and fiber coupling
In addition, at the mid to senior career level
Minimum 2 years of relevant experience working in the high-power semiconductor laser industry
Pay and Benefits
At Freedom Photonics, your base pay is one part of your total compensation package. This role pays a base between $149,500 and $221,000* per year. Within this range, individual pay is determined by work location and additional factors, including job-related skills, experience, and relevant education or training. You will also be eligible to receive other benefits including: equity in the form of restricted stock unit awards, comprehensive medical and dental coverage, 401k plan, life and disability benefits, flexible time off, paid parental leave, and tuition reimbursement for formal education related to advancing your career at Freedom Photonics. The specific programs and options available to an employee may vary depending on date of hire and schedule type.
*Note that the pay range listed for this position is a good faith and reasonable estimate of the range of possible base compensation at the time of posting.
Applicants must be either a U.S. citizen, U.S. national, legal permanent resident, asylee, refugee or must be eligible to apply for and obtain the appropriate export control license from the U.S. Departments of State or Commerce.