Electronics Engineer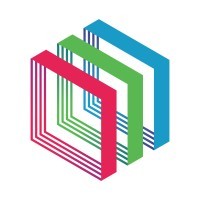 Luminar
Santa Barbara, CA, USA
Posted on Thursday, August 24, 2023
Freedom Photonics LLC, a Luminar Company, a growing high-technology company based in the Santa Barbara area is seeking to hire a Senior Test Infrastructure Engineer. Freedom Photonics designs, develops and manufactures photonic components, modules, and subsystems, with applications in optical communications and sensing.
Job Description
The Junior Electronics Engineer will participate in all aspects of the development of complex optoelectronic products. The ideal candidate will possess relevant experience in hardware/firmware/software and will apply his or her skills both independently and as part of a team in any or all of the following specific areas:
Essential Duties and Responsibilities
Design conceptualization based on customer/internal requirements and specifications
Design and simulation of precision analog circuits for driving and sensing optoelectronic devices
Mixed signal system design utilizing MCUs, DSPs, FPGAs, etc. including algorithm development and implementation
Circuit prototyping and performance evaluation
Schematic capture, PCB layout, BOM generation and maintenance
Working with vendors to achieve highly reliable state of the art PCB assemblies
Writing PC side software to facilitate characterization and engineering level testing of designs
Thorough documentation of all designs
Skills and Knowledge
Ability to read and generate schematic diagrams
Proficiency in PCB layout (any EDA package acceptable)
Hands-on lab experience (soldering, test and measurement)
Ability to collaborate with other members of the team
Education/Experience Requirements
BSEE (or other stem discipline), equivalent qualifications will be accepted as well
Equivalent work experience will be considered in lieu of formal degree
Pay and Benefits
At Freedom Photonics, your base pay is one part of your total compensation package. This role pays a base between $78,600 and $110,000* per year. Within this range, individual pay is determined by work location and additional factors, including job-related skills, experience, and relevant education or training. You will also be eligible to receive other benefits including: equity in the form of restricted stock unit awards, comprehensive medical and dental coverage, 401k plan, life and disability benefits, flexible time off, paid parental leave, and tuition reimbursement for formal education related to advancing your career at Freedom Photonics. The specific programs and options available to an employee may vary depending on date of hire and schedule type.
*Note that the pay range listed for this position is a good faith and reasonable estimate of the range of possible base compensation at the time of posting.
Applicants must be either a U.S. citizen, U.S. national, legal permanent resident, asylee, refugee or must be eligible to apply for and obtain the appropriate export control license from the U.S. Departments of State or Commerce.