Electronics Technician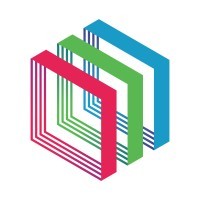 Luminar
Santa Barbara, CA, USA
Posted on Thursday, August 24, 2023
Freedom Photonics LLC, a Luminar Company, a growing high-technology company based in the Santa Barbara area is seeking to hire a Senior Test Infrastructure Engineer. Freedom Photonics designs, develops and manufactures photonic components, modules, and subsystems, with applications in optical communications and sensing.
Job Description
The hands-on Electronics Technician to participate in all aspects of the development of complex optoelectronic products. Roughly sixty percent of your time will be dedicated to assembling densely populated printed circuit boards incorporating state of the art surface mount technologies, prototyping various circuits, and performing non-production level testing and troubleshooting. The remaining time you will be focused on circuit design, PCB layout, and developing software/firmware depending on the current needs of the department. Candidates wishing to be involved in design activities should have at least some prior experience with circuit design, schematic capture, board layout, or software/firmware development tools or have a strong desire and demonstrated ability to learn.
Essential Duties and Responsibilities
Understanding of at least basic electronics – ability to read schematics, BOMs, and assembly drawings
Ability to solder fine-pitch SMT components including CSPs, BGAs, etc.
Ability to closely follow written and oral instructions
Ability to document and interpret test results using standard productivity applications
Familiarity with standard electronics test equipment such as DMMs, oscilloscopes, waveform generators, etc.
Skills and Knowledge
Essential in this position is the ability to follow instructions precisely, work independently, document your work clearly and self-motivate.
Proficiency with Microsoft Office is required
Handling of delicate semiconductor chips and subassemblies in and around workstations
Education/Experience Requirements
Minimum 2 years of related experience desired
A level of flexibility (ability to work occasional weeknights or weekends) is desired
Pay and Benefits
At Freedom Photonics, your base pay is one part of your total compensation package. This role pays a base between $61,300 and $106,000* per year. Within this range, individual pay is determined by work location and additional factors, including job-related skills, experience, and relevant education or training. You will also be eligible to receive other benefits including: equity in the form of restricted stock unit awards, comprehensive medical and dental coverage, 401k plan, life and disability benefits, flexible time off, paid parental leave, and tuition reimbursement for formal education related to advancing your career at Freedom Photonics. The specific programs and options available to an employee may vary depending on date of hire and schedule type.
*Note that the pay range listed for this position is a good faith and reasonable estimate of the range of possible base compensation at the time of posting.
Applicants must be either a U.S. citizen, U.S. national, legal permanent resident, asylee, refugee or must be eligible to apply for and obtain the appropriate export control license from the U.S. Departments of State or Commerce.