Manufacturing Packaging Engineer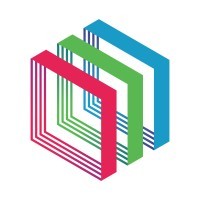 Luminar
Santa Barbara, CA, USA
Posted on Saturday, August 12, 2023
Freedom Photonics LLC, a Luminar Company, a growing high-technology company based in the Santa Barbara area is seeking to hire a Senior Test Infrastructure Engineer. Freedom Photonics designs, develops and manufactures photonic components, modules, and subsystems, with applications in optical communications and sensing.
Job Description
The Manufacturing Packaging Engineer will work with the Engineering and Manufacturing teams to perform sustaining engineering duties for the production line as well as take part in new product insertion. This will involve development and implementation of advanced packaging solutions for photonic devices and systems. The work will also include working with vendors, maintaining and updating project schedules and maintaining and updating bills of materials. Hands on activities in the lab will include implementation and improvement of processes such as, but not limited to, epoxy bonding, soldering, lens placement, lens alignment, wire bonding, and active optical alignment.
Essential Duties and Responsibilities
Interface with the photonic design team to understand packaging needs and requirements
Participate in package design for new products, including mechanical, optical, and thermal elements with emphasis on design for manufacturing
Develop relationships with vendors to obtain quotes, lead times, and to follow up on ship dates.
Use solid works to visualize solutions to complex mechanical problems and generate mechanical specs
Complete cad drawings for obtaining quotes and ordering parts from machine shops and other vendors
Documentation of new drawings, and version control using Solid works PDM
Tolerance analysis for complex optical alignments
Thermal analysis and stress/strain analysis
Process development, ranging from complex assembly and alignment sequences to improvement of solder joint uniformity
Hands on process development with complex tools including vacuum soldering station, precision alignment stations, seam sealers and leak checking equipment.
Skills and Knowledge
Solid works
Finite Element modelling (stress, strain, thermal)
Experience with mechanical fabrication, machining, prototyping
Experience with packaging processes involving precision placement of chips and small optical components
Autocad
Understanding of machine tools and processes, dimensioning and tolerancing
Good communication skills
Enjoy working with a team/collaboration
Experience with trouble shooting processes
Failure Analysis
Ability to write technical reports and generate appropriate figures and documentation
Zemax, FRED, or other optical simulation experience preferable
Some computer coding experience (e.g. C, C#, python, Visual Basic or other) will be an asset
Education/Experience Requirements
Degree in Mechanical Engineering, Electrical Engineering, Applied Physics, or related field with a strong background in manufacturing of photonic components, or equivalent experience
Hands-on industry experience with assembly and test of hermetic optical components
Self-motivated team player able to work with minimum supervision desired
Good interpersonal and communications skills to work in a dynamic team environment
Pay and Benefits
At Freedom Photonics, your base pay is one part of your total compensation package. This role pays a base between $127,500 and $209,300* per year. Within this range, individual pay is determined by work location and additional factors, including job-related skills, experience, and relevant education or training. You will also be eligible to receive other benefits including: equity in the form of restricted stock unit awards, comprehensive medical and dental coverage, 401k plan, life and disability benefits, flexible time off, paid parental leave, and tuition reimbursement for formal education related to advancing your career at Freedom Photonics. The specific programs and options available to an employee may vary depending on date of hire and schedule type.
*Note that the pay range listed for this position is a good faith and reasonable estimate of the range of possible base compensation at the time of posting.
Applicants must be either a U.S. citizen, U.S. national, legal permanent resident, asylee, refugee or must be eligible to apply for and obtain the appropriate export control license from the U.S. Departments of State or Commerce.