Functional Safety Manager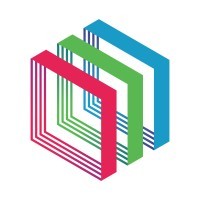 Luminar
Administration
Detroit, MI, USA
Posted on Sunday, July 30, 2023
Luminar Technologies, Inc. (Nasdaq: LAZR) is transforming automotive safety and autonomy by delivering the only lidar and associated software that meets the industry's stringent performance, safety, and economic requirements. Luminar has rapidly gained over 50 industry partners, including a majority of the top global automotive OEMs. In 2020, Luminar signed the industry's first production deal for autonomous consumer vehicles with Volvo Cars, which now expects to make Luminar's technology part of the standard safety package on their next generation electric SUV. Additional customer wins include SAIC, Daimler Truck AG, Intel's Mobileye, Pony.ai and Airbus UpNext. Founded in 2012, Luminar employs approximately 400 with offices in Palo Alto, Orlando, Colorado Springs, Detroit, and Munich.
For more information, please visit www.luminartech.com.
Team Overview
Luminar is seeking an experience Functional Safety Manager to participate in the development of our next-generation automotive sensing technology. The individual will use their safety and engineering expertise to guide the semiconductor team to identify and satisfy safety requirements, to compile evidence, argue the safety case and the safety manual. The individual will interact with the LiDAR team to support the safety program at the LiDAR level and will also interact with customers. The ideal candidate will have a strong background in semiconductor hardware and system design as well as functional safety.
Responsibilities
Lead functional safety activities for Luminar Semiconductor
Develop functional safety work products (coordinate safety analyses, manage safety requirements, advise on safety mechanism specification and design, etc.)
Responsible for safety cases for Luminar Semiconductor products, including evidence of required ASIL compliance for automotive applications
Responsible and owner of Safety works products including IA, TSC and Safety Analysis likes System and FMEA, FTA, DFA and FFI
Lead safety management activities from concept to production according to relevant standards including preliminary hazard analysis, DFMEA, FMEDA, qualitative and quantitative hardware metrics
Responsible for creating guidelines and best practices for System/HW development to meet ISO 26262 certification targets
Support and design validation and verification strategies for System & HW Tests
Work closely with cross-functional teams to train, promote and ensure functional safety requirements are being met throughout product development cycles according to ISO 26262
Lead and coordinate the creation of the functional safety documentation for Luminar's Semiconductor according to ISO 26262
Contribute to the overall architecture of Luminar's LiDAR system
Actively participate, as a part of a global team in the development of a next-generation automotive sensing technology
Participate in updates to Luminar Semiconductor customers and Luminar customers
Minimum Qualifications
Bachelor's Degree in Computer Engineering, Electrical Engineering, Computer Science or equivalent
Understanding of ISO 26262 Functional Safety Compliance
Working knowledge of embedded systems concepts in the Automotive Industry
Knowledge of semiconductors including but not limited to: Circuit Operations and/or Architecture
Solid foundational knowledge and hands-on experience using microcontroller peripherals including: ADCs, DACs, Flash, EEPROM, timers and watchdogs
Experience or knowledge of one of the following Communication Interfaces: • Automotive CAN Bus • SPI Protocol • MIPI • I2C Protocol • UART Protocol • Ethernet
Preferred Qualifications
Working knowledge of other safety standards, e.g., IEC 6-1508 and EN/IEC 61496
Master's Degree in Computer Engineering, Electrical Engineering, Computer Science, or equivalent
Prior Systems Engineering experience including ASPICE
Relevant industry specialization in the embedded systems domain such as cybersecurity, signal processing, control systems, or sensor algorithm development
Prior experience developing LIDAR sensing technologies
Experience with Automotive embedded system development tools such as (but not limited to): CANape, CANalyzer, CANoe, DaVinci, Vector vFlash
Luminar is an equal opportunity employer. All applicants will be considered for employment without regard to race, color, ancestry, national origin, sex, gender, sexual orientation, marital status, religion, age, disability, gender identity, results of genetic testing, service in the military, or any other characteristic protected by applicable federal, state or local laws. We will make a reasonable accommodation for any qualified applicant with a disability, provided that the individual is otherwise qualified to safely perform the essential functions of the job with or without accommodation and that the accommodation would not impose an undue hardship on the operation of our business. Please let us know if you believe you require reasonable accommodation, or if you would like assistance to complete an application or to participate in an interview at the company.
At Luminar, your base pay is one part of your total compensation package. This role pays a base between $102,000 and $199,000* per year. Within this range, individual pay is determined by work location and additional factors, including job-related skills, experience, and relevant education or training. You will also be eligible to receive other benefits including: equity in the form of restricted stock unit awards, comprehensive medical and dental coverage, 401k plan, life and disability benefits, flexible time off, paid parental leave, and tuition reimbursement for formal education related to advancing your career at Luminar. The specific programs and options available to an employee may vary depending on date of hire and schedule type.
*Note that the pay range listed for this position is a good faith and reasonable estimate of the range of possible base compensation at the time of posting.