Sr Manager,Test Engineering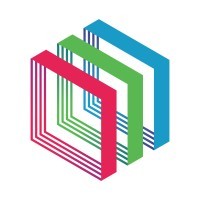 Luminar
Quality Assurance
Bengaluru, Karnataka, India
Posted on Tuesday, July 25, 2023
Test Engineering Lead/Manager, Perception and Autonomy Software
About us
Luminar Technologies, Inc. (Nasdaq: LAZR) is transforming automotive safety and autonomy by delivering the only lidar and associated software that meets the industry's stringent performance, safety, and economic requirements. Luminar has rapidly gained over 50 industry partners, including a majority of the top global automotive OEMs. In 2020, Luminar signed the industry's first production deal for autonomous consumer vehicles with Volvo Cars, which now expects to make Luminar's technology part of the standard safety package on their next generation electric SUV. Additional customer wins include Mercedes, SAIC, Daimler Truck AG, Intel's Mobileye, Pony.ai and Airbus UpNext. Founded in 2012, Luminar employs approximately 400 with offices in Palo Alto, Orlando, Colorado Springs, Detroit, Bangalore and Munich.
For more information, please visit www.luminartech.com
About the role:
Luminar Technologies is seeking a Test Engineering Manager to lead a localized Test Engineering team participating in our global validation efforts. This role is responsible for the holistic Perception and Autonomy software validation which includes overseeing test planning and execution as well as system validation on target vehicle platforms. The Test Engineering Management role is highly interconnected with the algorithm developers, operations and data management teams as well as representing the software validation efforts towards our customers. You would be building a team from scratch and working on Test engineering across : Core Software, and varied aspects of Perception algorithms and Driving functions. This is a first set of lead hires for this function, as we look to augment this function at Luminar, Bangalore. You will be part of a high cross-functional team and responsible for rapid prototyping and product development at Luminar.
Responsibilities
Build from scratch and lead a localized team focusing on unit, integration, and HIL testing efforts

Work on validation efforts across core software, all aspects of perception modules and driving functions.

Mentor, hire, and train a team of test engineers

Develop and execute V&V both automatic and manual tests for our perception software and hardware

Identify, triage, and track software issues through their entire lifecycle (includes support of cross-functional root cause analysis)

Author and maintain testing documentation to adhere to ASPICE, Fusa, and ISO 26262 standards

Collaborate with internal and external TPMs to inform all parties of software performance and testing status

Design, maintain and align test plans for our customer projects

Collaborate with with systems and software engineers to draft and approve both software and test requirements

Work with our customers on test strategies for product launches
Minimum Qualifications
BS in Computer Science, Systems Engineering, or a related field

5+ years of automotive or autonomy experience

5+ years of managing teams

Lead Customer projects or have worked with OEMs

Proficiency in testing AI/ML software

Hands on experience writing integration tests for a C++ codebase

Familiarity with CI/CD systems within the context of unit and integration test orchestration

Leadership experience within automotive domain

Experience participating in ASPICE audits as a process owner

Experience in test architecture definition and documentation

Excellent critical thinking, problem solving and analytical skills.

Excellent communication skills, and the ability to work effectively with others.

Solid understanding of perception software principles and technologies, such as computer vision, machine learning, or sensor fusion.