Senior Test Analyst, Perception and Autonomy Software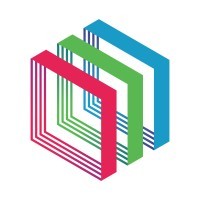 Luminar
IT
Munich, Germany
Posted on Thursday, July 20, 2023
Luminar Technologies, Inc. (Nasdaq: LAZR) is transforming automotive safety and autonomy by delivering the only lidar and associated software that meets the industry's stringent performance, safety, and economic requirements. Luminar has rapidly gained over 50 industry partners, including a majority of the top global automotive OEMs. In 2020, Luminar signed the industry's first production deal for autonomous consumer vehicles with Volvo Cars, which now expects to make Luminar's technology part of the standard safety package on their next generation electric SUV. Additional customer wins include Mercedes, SAIC, Daimler Truck AG, Intel's Mobileye, Pony.ai and Airbus UpNext. Founded in 2012, Luminar employs approximately 400 with offices in Palo Alto, Orlando, Colorado Springs, Detroit, Bangalore and Munich.
For more information, please visit www.luminartech.com
About the role:
Luminar Technologies is seeking a Senior Test Analyst to join the Test Engineering team who take part in our global validation efforts. This role is responsible for the holistic Perception and Autonomy software validation which includes Test Strategy, Planning, Test Tools selection and execution as well as SW and system validation on target platforms. TheSenior Test Analyst role is highly interconnected with the algorithm developers, operations and data management teams as well as representing the software validation efforts towards our customers.
You would be joining a team of Test Engineers working on Core Software, and varied aspects of Perception algorithms and Driving functions.
Responsibilities
Ensuring the right selection of Test equipment, test tools and test benches for testing our System and Software requirements.Ensuring test coverage of our SW and system requirements and uphold the quality of our Test work products according to ASPICE.Discuss with the test team and other stakeholders to arrive at an efficient tool for testing at SW and System levels.Ensuring that the test environment is set up correctly and achieves the goal of testing.Executing the tests with the team. Training the team on established tools and equipment.Ensuring the consistency of the test results with the test specification, the DUT under test and the relevant system version.
Author and maintain testing documentation to adhere to Fusa, and ISO 26262 standards
Work on validation efforts across core software, all aspects of perception modules and driving functions.
Experienced in Writing Test cases, execute them on the desired Setup and also Automate the necessary testing.
Develop and execute V&V both automatic and manual tests for our perception software and hardware
Identify, triage, and track software issues through their entire lifecycle (includes support of cross-functional root cause analysis)
Author and maintain testing documentation to adhere to ASPICE, Fusa, and ISO 26262 standards
Collaborate with internal and external TPMs to inform all parties of software performance and testing status
Design, maintain and align test plans for our customer projects
Collaborate with with systems and software engineers to draft and approve both software and test requirements
Work with our customers on test strategies for product launches
Minimum Qualifications
BS or MS in Computer Science, Systems Engineering, or a related field
10+ years of automotive industry experience
Experience evaluating automotive sensor performance
Experience validating software for automotive compliance (ISO 26262, ASPICE)
Experience in tool selection and Hands-on in setting up HILs
Worked on Customer projects as Test Lead
Experience in test architecture definition and documentation
Experience leading and creating technical product validation activities
Excellent interpersonal, verbal and written communication skills
Ability to motivate others, drive collaboration, and quickly resolve conflicts
Enjoy working within a dynamic and continuously evolving environment
Able to work successfully in cross-functional teams, especially across organizational and geographical boundaries
Having ISTQB Advanced Level Test Analyst certification is an added advantage
Industry: Automotive, Software, ADAS, Autonomous Vehicles, Function Development, Vehicle Integration
Employment Type: Full-time
Job Functions: Software Engineering
Luminar is an equal opportunity employer. All applicants will be considered for employment without regard to race, color, ancestry, national origin, sex, gender, sexual orientation, marital status, religion, age, disability, gender identity, results of genetic testing, service in the military, or any other characteristic protected by applicable federal, state or local laws. We will make a reasonable accommodation for any qualified applicant with a disability, provided that the individual is otherwise qualified to safely perform the essential functions of the job with or without accommodation and that the accommodation would not impose an undue hardship on the operation of our business. Please let us know if you believe you require reasonable accommodation, or if you would like assistance to complete an application or to participate in an interview at the company.