Analyst, Stock Plan Administration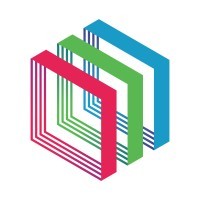 Luminar
IT
Palo Alto, CA, USA
Posted on Tuesday, July 11, 2023
Luminar Technologies, Inc. (Nasdaq: LAZR) is transforming automotive safety and autonomy by delivering the only lidar and associated software that meets the industry's stringent performance, safety, and economic requirements. Luminar has rapidly gained over 50 industry partners, including a majority of the top global automotive OEMs. In 2020, Luminar signed the industry's first production deal for autonomous consumer vehicles with Volvo Cars, which now expects to make Luminar's technology part of the standard safety package on their next generation electric SUV. Additional customer wins include SAIC, Daimler Truck AG, Intel's Mobileye, Pony.ai and Airbus UpNext. Founded in 2012, Luminar employs approximately 400 with offices in Palo Alto, Orlando, Colorado Springs, Detroit, and Munich.
For more information, please visit www.luminartech.com.
Team Overview
The Analyst will be involved in the administration of the Global Employee Stock programs, answering employee questions from multiple countries, and will interact with a variety of internal partners, as well as outside vendors supporting the various Stock Plans. Additionally, the Analyst may be asked to assist with granting, settlement, accounting and/or auditing of the employee stock awards. This role may be based in Palo Alto, California or Orlando, Florida and with report to the Stock Administrator.
Responsibilities
Assist in the administration of the company's various equity plans (Stock Options, RSU's, Performance Grants, and ESPP) for all employees in the US and Globally.
Maintenance of company's equity plan data using Fidelity Platform. Must commit to becoming a Fidelity PSW platform expert.
Ensure efficient, timely, and accurate processing of company quiet periods, preclearance, and employee transfers and terminations.
Assist and eventually own the communications that are sent at specific time periods (ESPP announcements, grant acceptance reminders).
Support required reconciliations to ensure accuracy of the equity plans and programs.
Work with Internal Compensation, Legal, Payroll, Tax and outside providers including Fidelity and American Stock Transfer, as well as internal and external auditors.
Provide a high level of support to employees participating in various Luminar stock plans.
Minimum Qualifications
BA/BS Degree

Recent college graduate or 1-2 years working in a dead-line driven business environment.
Must possess attention to detail
The desire to research issues using many different reports/sources and provide thoughtful, detailed analysis. Demonstrates the ability to critically think about the steps being performed to identify any potential unintended consequences of performing (or not performing) the action/task
Understand that it is acceptable and encouraged to ask questions to gain better understanding of the multiple tasks that must be performed
Must be very organized individual given compliance nature of role
Must be proficient in both Microsoft Excel (vlookup, pivot tables, etc.),Word and PowerPoint
Must be able to comprehend the questions/issues and ask questions when they lack understanding of what is being asked or how to respond
Must have excellent written and verbal communication skills. They should have the ability to organize and summarize information in a clear and concise manner for the intended recipients, which is all levels of Luminar employees
Must have the ability to work independently, but understand they are part of a larger team (be a Team Player) to offer support to the entire team
Embraces opportunities to increase knowledge and learn new skills, great opportunity for someone beginning a new career path
Must be flexible as position requires working within established timeframes
Takes ownership of all assigned projects/tasks
Works effectively with all levels of internal personnel and external contacts
Preferred Qualifications
Prior knowledge of Stock Administration would be a plus.

Fidelity Stock Plan Administration experience is a plus.

CEP – Certifed Equity Professional or CPA - Certified Public Accounting certification is a plus.

Workday HRIS System experience is a plus
At Luminar, your base pay is one part of your total compensation package. This role pays a base between $65,000 and $115,000* per year. Within this range, individual pay is determined by work location and additional factors, including job-related skills, experience, and relevant education or training. You will also be eligible to receive other benefits including: equity in the form of restricted stock unit awards, comprehensive medical and dental coverage, 401k plan, life and disability benefits, flexible time off, paid parental leave, and tuition reimbursement for formal education related to advancing your career at Luminar. The specific programs and options available to an employee may vary depending on date of hire and schedule type.
Luminar is an equal opportunity employer. All applicants will be considered for employment without regard to race, color, ancestry, national origin, sex, gender, sexual orientation, marital status, religion, age, disability, gender identity, results of genetic testing, service in the military, or any other characteristic protected by applicable federal, state or local laws. We will make a reasonable accommodation for any qualified applicant with a disability, provided that the individual is otherwise qualified to safely perform the essential functions of the job with or without accommodation and that the accommodation would not impose an undue hardship on the operation of our business. Please let us know if you believe you require reasonable accommodation, or if you would like assistance to complete an application or to participate in an interview at the company.