Senior MLOps Engineer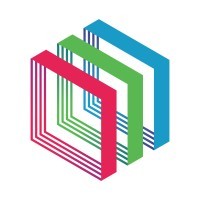 Luminar
Palo Alto, CA, USA
Posted on Friday, June 9, 2023
Luminar Technologies is seeking a Senior MLOps Engineer to design, build and maintain machine learning infrastructure for autonomous driving applications. Our vision is to make autonomous transportation safe and ubiquitous. Far too many lives are lost in vehicle accidents each year. Because when real people's lives are at stake, driving safely 99% of the time isn't good enough. We have signed industry-first deals with Volvo Cars, Daimler Trucks, Mobileye, and SAIC to bring autonomy to a highway near you starting in 2023 - come join the mission of a lifetime!
Visit us @ https://www.luminartech.com/
Responsibilities
Design and build MLOps pipelines to support data selection, training, experimentation, optimization, continuous integration, deployment, verification, validation, and monitoring of ML models in production

Enable ML teams to be highly productive and deliver safe AI products

Build an internal ML Platform which would help ML teams to train large distributed DL models on scale.

Follow the best MLOps practices of automation, monitoring, scale and safety

Evaluate the latest state of the art tools and frameworks in the ML ecosystem
Minimum Qualifications
BS or MS in Computer Science and Engineering, or a related field

4+ years of experience in software development or DevOps fields

2+ years MLOps experience

Proven track record building robust and scalable ML pipelines from scratch

Deep understanding of data science and ML and knowledge of the basic tools (Python, Pytorch, Pandas, Numpy)

Experience with cloud native infrastructure (AWS, GCP, Azure)

Experience with orchestration tools (ArgoWorkfglows, Airflow, KubeFlow, Docker, Kubernetes)

Excellent interpersonal, verbal and written communication skills

Enjoy working within a dynamic and continuously evolving environment,

High energy personality, with a strong and demonstrable work ethic
Preferred Qualifications
Experience working in automotive, self-driving or IoT projects

Expert level knowledge of ML training and experimentation tools (Weights and Biases)

Experience with on-prem infrastructure and datacenter management

Knowledge of cloud ML platforms

Extensive Linux troubleshooting experience

General networking knowledge and troubleshooting experience

Able to work successfully in cross-functional teams,

especially

across organizational and geographical boundaries

Experience in working in Agile teams and within frameworks such as SAFe
Industry: Computer Software, Automotive, Autonomous Systems
Employment Type: Full-time
Job Functions: Engineering
Luminar is an equal opportunity employer. All applicants will be considered for employment without regard to race, color, ancestry, national origin, sex, gender, sexual orientation, marital status, religion, age, disability, gender identity, results of genetic testing, service in the military, or any other characteristic protected by applicable federal, state or local laws. We will make a reasonable accommodation for any qualified applicant with a disability, provided that the individual is otherwise qualified to safely perform the essential functions of the job with or without accommodation and that the accommodation would not impose an undue hardship on the operation of our business. Please let us know if you believe you require reasonable accommodation, or if you would like assistance to complete an application or to participate in an interview at the company.
At Luminar, your base pay is one part of your total compensation package. This role pays a base between $142,000 and $199,000* per year. Within this range, individual pay is determined by work location and additional factors, including job-related skills, experience, and relevant education or training. You will also be eligible to receive other benefits including: equity in the form of restricted stock unit awards, comprehensive medical and dental coverage, 401k plan, life and disability benefits, flexible time off, paid parental leave, and tuition reimbursement for formal education related to advancing your career at Luminar. The specific programs and options available to an employee may vary depending on date of hire and schedule type.
*Note that the pay range listed for this position is a good faith and reasonable estimate of the range of possible base compensation at the time of posting.