Endpoint Engineer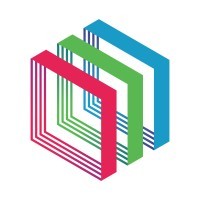 Luminar
Other Engineering
Bengaluru, Karnataka, India
Posted on Tuesday, May 16, 2023
Endpoint Engineer
About us
Luminar Technologies, Inc. (Nasdaq: LAZR) is transforming automotive safety and autonomy by delivering the only lidar and associated software that meets the industry's stringent performance, safety, and economic requirements. Luminar has rapidly gained over 50 industry partners, including a majority of the top global automotive OEMs. In 2020, Luminar signed the industry's first production deal for autonomous consumer vehicles with Volvo Cars, which now expects to make Luminar's technology part of the standard safety package on their next generation electric SUV. Additional customer wins include SAIC, Daimler Truck AG, Intel's Mobileye, Pony.ai and Airbus UpNext. Founded in 2012, Luminar employs approximately 400 with offices in Palo Alto, Orlando, Colorado Springs, Detroit, Bangalore and Munich.
For more information, please visit www.luminartech.com.
Luminar Technologies is seeking an Endpoint Engineer who as part of the Customer Support team will support all aspects of technology used by the Luminar team such as collaboration tools, laptops, desktops, phones, and AV equipment. The engineer needs to communicate clearly, collaborate with confidence, exhibit expert level technical knowledge, and provide a unique white glove service experience. In addition, the engineer will work as part of the IT support team working through tickets and other issues as they arise.
Responsibilities
Urgently respond to all technology needs to ensure quick resolution

Support AV meetings as necessary

Partner with AV provider as needed

Provide support to direct staff on site at the corporate and remote support for global offices

Ensure that software rollouts, changes, etc. have minimal impact to the Luminar organization

Understand and deliver IT solutions to meet Luminar business needs

Establish a working professional relationship with, and partner with, both internal and external Teams and SMEs to resolve any issue

Take ownership of customer issues reported and see problems through to resolution

Research, diagnose, troubleshoot and identify solutions to resolve customer issues

Follow standard procedures for proper escalation of unresolved issues to the appropriate internal teams

Provide prompt and accurate feedback to customers

Ensure proper recording and closure of all issues

Document knowledge in the form of knowledge base tech notes and articles

Follow the SLA for issues with respect to the severity.

Other duties as assigned
Minimum Qualifications
Bachelor of Science, Engineering, or related field

10+ Years of experience in the IT field with at least 5+ years supporting end users and executives.

Expert knowledge of Microsoft Windows and the Apple Ecosystem

Experience with AV equipment and collaboration tools (Zoom, Teams)

Experience with both the Google Workspace and Microsoft Office 365 ecosystem

Experience with scripting languages such as PowerShell, Unix Bash, AppleScript

Ability to work in a high pressure, fast paced environment.

Familiar with Active Directory, Group Policy, Unified Endpoint Management (UEM) Tools

Ability to operate and travel between different sites and locations (approximately 25%)

Proven work experience as a support engineer
Preferred Qualifications
10+ Years working experience for a Global 500 Company in Automotive or Technology sector

10+ years supporting endpoint devices such as: desktops, laptops, cellphone, tablets, network printers, or KIOSK/Manufacturing systems.

10+ years supporting Microsoft Windows Operating systems in a domain environment; Expert knowledge in Windows 10 & 11)

5+ years supporting Debian or Red Hat Enterprise Linux distributions for desktops & laptops

5+ years supporting C-Suite or Executive and their multi-os devices

5+ Years administering MDM platforms: JAMF, Intune, ManageEngine, Workspace One

5+ Years Work Experience with Amazon Workspaces or other virtualized desktops

5+ Years Microsoft Windows endpoint imaging via PXE/network deployments

5+ Years Creating and developing technical documentation.

Three or more IT Certifications: Microsoft 365 Modern Desktop Administrator Associate, COMPTIA A+, COMPTIA Network+, COMPTIA Security+, COMPTIA LINUX+, GSEC, Apple Certified IT Professional