Product Owner (Highway Autonomy)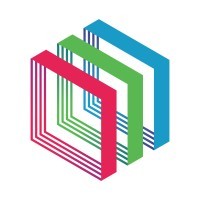 Luminar
Product
Munich, Germany
Posted on Friday, May 12, 2023
Product Owner (Highway Autonomy)
Munich Germany
Luminar Technologies (Nasdaq: LAZR) is a global automotive technology company ushering in a new era of vehicle safety and autonomy. Our LiDAR technology is at the forefront of the autonomous vehicle revolution and is revolutionizing the way cars see the world around them. For the past decade, Luminar has built an advanced hardware and software platform to enable its more than 50 industry partners, including the majority of global automotive OEMs. From Volvo Cars and Mercedes-Benz for consumer vehicles and Daimler Trucks for commercial trucks, to tech partners NVIDIA and Intel's Mobileye, Luminar is poised to be the first automotive technology company to enable next-generation safety and autonomous capabilities for production vehicles. Founded in 2012, Luminar employs approximately 600+ with offices in Palo Alto, Orlando, Colorado Springs, Detroit, Shanghai, Munich, we are rapidly expanding and looking for top talent to join our team.
Advanced Driver Assistance Systems (ADAS) are a step in the right direction, but today's systems are imperfect and unreliable.
Luminar's technology provides higher-confidence detection, faster and farther than traditional ADAS, enabling proactive collision avoidance at low and high speeds. This unlocks the potential to make consumer vehicles uncrashable, helping drivers today and paving the way for safe autonomy.
Our vision is to make autonomous transportation safe and ubiquitous. Far too many lives are lost in vehicle accidents each year. Come join the mission of a lifetime. Visit us @ https://www.luminartech.com/ to find out more.
Are you passionate about revolutionizing the automotive industry with cutting-edge technology? Luminar Technologies is looking for a talented and experienced Product Owner to join our dynamic team. As a Product Owner for the Highway Autonomy software development team, you will be responsible for driving the development of next-generation safety and autonomous capabilities for consumer cars, commercial trucks, and more for our esteemed customers. You will work with cross-functional teams to ensure that the product vision and roadmap are aligned with business objectives and customer needs. You will be responsible for prioritizing and refining the product backlog, creating user stories and acceptance criteria, and ensuring that the team delivers high-quality products that meet customer expectations.
Responsibilities
Define the product vision and roadmap for Highway Autonomy

Contribute to the product strategy for Luminar's ADAS and AD software stack

Work with a talented group of engineers to develop automotive-grade software for ADAS and AD functions

Play a leading role in defining Luminar's approach towards Motion planning and control
Together with the team develop system and software architecture for motion planning and control and align with the global team

Together with our system, architecture and component development teams define the requirements of ADAS and AD functions towards planning and control and your product

Facilitate and drive continuous improvement of features with in-vehicle testability and data driven evaluation

Support customer meetings and demonstrations

Together with your team perform planning, break down and prioritization of high level tasks

Work with cross-functional teams to ensure that the product vision and roadmap are aligned with business objectives and customer needs

Prioritize and refine the product backlog, create user stories and acceptance criteria, and ensure that the team delivers high-quality products that meet customer expectations

Collaborate with the development team to ensure that the product backlog is well-defined, understood and accepted

Collaborate with other Product Owners to ensure that dependencies and risks are identified and managed effectively

Work with the Scrum Master and the development team to ensure that the product backlog is ready for the next sprint
Minimum Qualifications
MS or PhD in Computer Science, Robotics, Electrical Engineering, or a related field

5+ years of industry experience in software development, or relevant work experience with an MS (focusing on C++)

Experience in technical leadership roles

Strong Experience in ADAS or AD function, system or software development

Experience in Agile software development methodologies

Strong understanding of software development processes and lifecycle

Customer-centric way to define the product scope

Able to work in cross-functional teams across organizational/geographical boundaries
Preferred Qualifications
Certified Scrum Product Owner (CSPO) or similar certification

Experience in scaled Agile frameworks (SAFe)

Experience in developing products in the automotive industry

Familiarity with LiDAR technology and autonomous driving systems

Experience with designing and development software in accordance with quality, functional safety and security standards (ASPICE, ISO 26262, AUTOSAR, SOTIF)

Enjoy working within a dynamic and continuously evolving environment

Experience in the area of trajectory planning and motion control for autonomous vehicles or in similar areas

Show out-of-box thinking and invent creative solutions for challenging problems
Nice to Have
Requirements management experience with tools such as Rational DOORS, JAMA etc.

Experience in customer facing-roles
Benefits & Perks
Location: In the beautiful city of Munich, Germany.

Timing: post IPO company at a

critical

stage of growth.

Compensation: Competitive salaries and meaningful equity.

PTO: Take it when you need it, we are a results-oriented team

Other: Lunch, snacks, beverages, team fitness, team activities on & off-site.
You will have the opportunity to work in a dynamic and innovative start-up environment with talented and driven individuals who are passionate about changing the world.
If you are excited about the opportunity to work for a leading company in the autonomous vehicle industry and have the necessary qualifications and experience to be successful in this role, we encourage you to apply today. We look forward to hearing from you!
Industry: Automotive, Software, ADAS, Autonomous Vehicles, Function Development, project management
Employment Type: Full-time
Job Functions: Software Engineering
Luminar is an equal opportunity employer. All applicants will be considered for employment without regard to race, color, ancestry, national origin, sex, gender, sexual orientation, marital status, religion, age, disability, gender identity, results of genetic testing, service in the military, or any other characteristic protected by applicable federal, state or local laws. We will make a reasonable accommodation for any qualified applicant with a disability, provided that the individual is otherwise qualified to safely perform the essential functions of the job with or without accommodation and that the accommodation would not impose an undue hardship on the operation of our business. Please let us know if you believe you require reasonable accommodation, or if you would like assistance to complete an application or to participate in an interview at the company.