Senior Embedded Software Requirements Engineer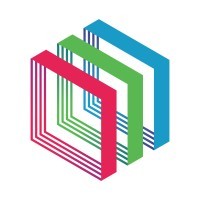 Luminar
Orlando, FL, USA
Posted on Saturday, April 22, 2023
Luminar is a global automotive technology company ushering in a new era of vehicle safety and autonomy. For the past decade, Luminar has built an advanced hardware and software platform to enable its more than 50 industry partners, including the majority of global automotive OEMs. From Volvo Cars and Mercedes-Benz for consumer vehicles and Daimler Trucks for commercial trucks, to tech partners NVIDIA and Intel's Mobileye, Luminar is poised to be the first automotive technology company to enable next-generation safety and autonomous capabilities for production vehicles.
For more information, please visit www.luminartech.com.
Team Overview
Seeking an experienced engineer to be a key contributor to embedded software requirement engineering activities for automotive LiDAR sensors in the self-driving application space. This individual would apply their knowledge of requirements engineering combined with their attention to detail to interact with embedded software architects, system architects, and test lead and interface with quality and safety teams. The candidate should have prior experience working on an embedded systems development team and knowledge of various hardware platforms as well as automotive platforms and protocols are beneficial.
Responsibilities
Contribute, as a key individual, to requirement engineering activities such as elicitation, analysis, reviews, managing attributes through development cycles, ensuring test coverage, and overall bi-directional traceability

Interact with embedded software architects and systems architects to derive software requirements

Collaborate with systems, embedded software, and test teams to ensure full traceability of project requirements

Day-to-day management of requirements using tools like Jama Connect

Lead or facilitate embedded systems analysis activities for changes to current designs or new designs

Interface with quality and safety standards to ensure Luminar software development processes are adhered to

Develop/Maintain/Report requirements' implementation & test coverage KPIs through product development cycle

Facilitate communication with customers and OEMs relating to requirements coverage through project life cycle

Be the process owner for ASPICE, SWE1 and ability to coordinate with other processes
Minimum Qualifications
Bachelor's Degree in Electrical Engineering, Computer Engineering or equivalent

5+ years working in relative domain such as automotive or defense

Experience using requirements management tooling such as IBM Rational DOORS, JAMA Connect or equivalent

Hands on experience working with quality processes (e.g. Automotive SPICE, CMMI)

Extensive knowledge and experience of software requirements engineering

Previous experience working with systems and test engineering teams

Excellent organizational skills, time management skills, and attention to detail
Preferred Qualifications
Master's Degree in Electrical Engineering or Computer Engineering

Previous experience working on an embedded systems development team (e.g. developer, testing)

Hands-on experience with automotive communication interfaces (e.g. CAN, Automotive Ethernet) and automotive communication protocols (e.g. DoIP, SOME/IP, DDS, XCP, gPTP)

Knowledge of the AUTOSAR Classic Platform including the layered architecture (BSW, RTE, SWC, MCALs, CDDs), protocols, and feature set

Formal education or training in requirements engineering (e.g. IREB Certification)

Familiarity with various computing architectures such as an MCU/MPU, GPU (GPGPU programming), an FPGA (HDL programming), or a DSP

Hands on experience working with automotive safety processes (e.g. IS026262)

Have experience with JAMA
Luminar is an equal opportunity employer. All applicants will be considered for employment without regard to race, color, ancestry, national origin, sex, gender, sexual orientation, marital status, religion, age, disability, gender identity, results of genetic testing, service in the military, or any other characteristic protected by applicable federal, state or local laws. We will make a reasonable accommodation for any qualified applicant with a disability, provided that the individual is otherwise qualified to safely perform the essential functions of the job with or without accommodation and that the accommodation would not impose an undue hardship on the operation of our business. Please let us know if you believe you require reasonable accommodation, or if you would like assistance to complete an application or to participate in an interview at the company.
At Luminar, your base pay is one part of your total compensation package. This role pays a base between $102,000 and $167,400* per year. Within this range, individual pay is determined by work location and additional factors, including job-related skills, experience, and relevant education or training. You will also be eligible to receive other benefits including: equity in the form of restricted stock unit awards, comprehensive medical and dental coverage, 401k plan, life and disability benefits, flexible time off, paid parental leave, and tuition reimbursement for formal education related to advancing your career at Luminar. The specific programs and options available to an employee may vary depending on date of hire and schedule type.
*Note that the pay range listed for this position is a good faith and reasonable estimate of the range of possible base compensation at the time of posting.