Sr. Global Account Manager, Clear Aligner Solutions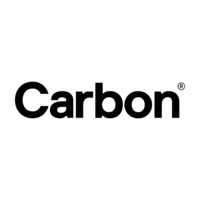 Carbon
Sales & Business Development
United States
Posted on Friday, May 26, 2023
Carbon is a rapid growth Silicon Valley-based additive manufacturing company that's revolutionizing how people design, engineer, make and deliver products. By combining advancements in hardware, software, and materials science, Carbon is creating a new category of industrial 3D manufacturing. For the clear orthodontic aligner industry, many global manufacturers rely on Carbon's flexible, efficient and reliable L1 production solution.
Carbon stands apart from the 3D printing industry's standard practice of capital sales with an all-inclusive subscription business model that drives Carbon to relentlessly pursue opportunities to elevate the operational, financial, and commercial value we bring to our customers over the life of our customers' subscriptions.
Charged with being the personal embodiment of that uniquely customer obsessive approach, this role is responsible for the cultivation of a deep bond of trusted partnership between Carbon and assigned global aligner manufacturers.
Our preference is that this role be based in the Southern California area, but we can be open to other locations for the right person. This role will spend the majority of their time installing booked printers and working with the customers for future global expansion needs.
Please note: This is an individual contributor, quota-carrying sales role and not a people manager position.
Responsibilities:
Temperature Monitoring: ensure customer delight via a consistent pulse on customer's experience with Carbon's aligner solutions across global sites
Relationship Development: engender relationships of trusted partnership across all levels and functions of the customer's organization
Operational Excellence: educate team members at customer sites to ensure cost efficiency via operational best practices
Continuous Improvement: Looking for proactive opportunities to improve the customer's business beyond Carbon's standard operational formula (advanced manufacturing techniques, upstream and downstream ecosystem, logistics, marketing, and commercial strategy)
Project Focus: empower & engage customer initiatives as liaison between Carbon and customer team members
Transaction Success: efficiently process customer transactions & ensure maintenance of installation schedule as outlined in Order Forms
Customer Champion: elevate customer obsession across Carbon by representing the customer's perspective internally
Technical Expert: Establish technical competency in Carbon additive manufacturing and digital production workflows. Build Carbon advocates at each account
Requirements:
Relationship management expertise
Experience managing complex projects, demonstrated accountability for project management
Experience working in collaboration with cross-functional teams
Process improvement mindset
Ability to Travel (up to 40%, including international travel)
Ability to learn and comprehend technical information and in turn, educate customers
Knowledge of manufacturing environments (involvement with Engineering, Operations, QA/RA, etc.)
Experience managing cross-functional relationships of enterprise-level customers (Product management, Procurement, Legal, C-suite, etc.)
Culture fit - strategic consultant, problem solver & relationship builder
Demonstrated history of customer obsessive tendencies
Preferred:
Clear aligner industry experience
Financial acumen - P&L, cost & productivity modeling
Process automation experience
Bachelor's degree in engineering or equivalent
Experience navigating complex corporate hierarchy
Financial acumen to understand profit/loss statements and ability to prepare economic analysis to contrast customer production methods.
Professional with excellent interpersonal, verbal/written communication, organizational, problem-solving and critical-thinking skills.
Team player, positive attitude, growth mindset, integrity, accountability, adaptability, entrepreneurial, driven, results-oriented and ethical.
Proficiency in computer applications including Salesforce.com, Tableau, Google Docs, Sheets and Slides, as well as Microsoft Office Applications including Excel, PowerPoint and Word.
You do not need to match every listed expectation to apply for this position. Here at Carbon, we know that diverse perspectives foster the innovation we need to be successful, and we are committed to building a team that encompasses a variety of backgrounds, experiences, and skills.
By clicking the "APPLY FOR THIS JOB" button and submitting your job application, you agree you have reviewed the complete
Privacy Notice for Employees, Independent Contractors and Job Applicants
, which explains the categories of personal information we collect about you, the purposes for which the categories of personal information shall be used and your rights with respect to our use of such personal Information.