Special Projects Technician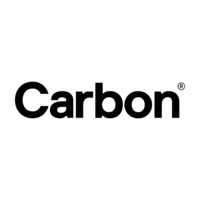 Carbon
Redwood City, CA, USA
Posted on Monday, May 1, 2023
Working at the intersection of hardware, software, and molecular science, we are committed to
delivering on the promise of 3D printing, enabling commercial customers to go beyond basic
prototyping to 3D manufacturing.
Our company is built on the idea that when diverse fields of study come together, we are able to
solve challenging problems. We have grand dreams to build technology that will influence industries
around the world. You will be joining a diverse team with a dynamic culture, where team success is
as important as celebrating individual contributions.
We are seeking to hire a Senior Manufacturing Technician who will perform functions associated with all clean room manufacturing operations. This will include working with engineers in set-up and calibration tasks, as well as performing rework and quality testing related to the production of parts, components, subassemblies and final assemblies.
You will...
Performing assigned product manufacturing and assembly tasks.
According to defined guidelines, clean the equipment and the workplace as well as monitor possible residual materials with the aim of working in a neat and clean environment which adheres to the quality guidelines so as to prevent accidents and incidents.
Complying with internal policies and industry regulations.
Assist in promoting a company atmosphere that emphasizes quality, continuous improvement, safety and high performance.
Troubleshoot problems with equipment, devices, or products
Set up and operate production equipment in accordance with current manufacturing practices and standard operating procedures.
Assist engineers in developing, building, or testing prototypes or new products, processes, or procedures.
Maintain inventory of job materials.
You have...
High school diploma or GED.
Working knowledge of computers and office software.
Strong technical and mechanical aptitude.
Excellent organizational and time management abilities.
Great communication and collaboration skills.
Ability to excel in a self-directed work setting and react to changing customer demands.
Ability to lift 50 pounds.
High sense of urgency with focus on maximizing safety, uptime & quality.
You do not need to match every listed expectation to apply for this position. Here at Carbon, we know that diverse perspectives foster the innovation we need to be successful, and we are committed to building a team that encompasses a variety of backgrounds, experiences, and skills.
By clicking the "APPLY FOR THIS JOB" button and submitting your job application, you agree you have reviewed the complete
Privacy Notice for Employees, Independent Contractors and Job Applicants
, which explains the categories of personal information we collect about you, the purposes for which the categories of personal information shall be used and your rights with respect to our use of such personal Information.