Senior Product Manager, Arc Platform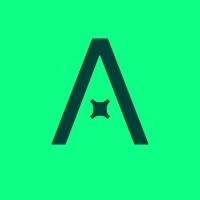 Arcadia
Product
United States
Posted on Thursday, October 12, 2023
Who We Are
Arcadia is the technology company empowering energy innovators and consumers to fight the climate crisis. Our software and APIs are revolutionizing an industry held back by outdated systems and institutions by creating unprecedented access to the data and clean energy needed to make a decarbonized energy grid possible.
In 2014, Arcadia set out on its mission to break the fossil fuel monopoly and since then we have been knocking down the institutional barriers to unlock decarbonization. To date, we have connected hundreds of thousands of consumers and small businesses with high-quality clean energy options. Fast forward to today, and now, we're thinking even bigger. We have launched Arc, an industry-defining SaaS platform that empowers developers, sustainability-focused businesses, and energy innovators to deliver their own custom, personalized energy experiences, accelerating the transformation of the industry from an analog energy system into a digitized information network.
Tackling one of the world's biggest challenges requires out-of-the-box thinking & diverse perspectives. We're building a team of individuals from different backgrounds, industries, & educational experiences. If you share our passion for ushering in the era of the clean electron, we look forward to learning what you would uniquely bring to Arcadia!
What we're looking for:
We are seeking a Senior Product Manager to join the Product team, focused on building the onboarding and in-application common experiences for the Arc Platform and its products. This role will be responsible for building towards a self-service experience for the Arc Platform, while solving clear pain points and delivering customer value along the way. This role will also be responsible for the common frameworks to ensure the reliability, performance, and usability of the Arc platform as a whole.
This individual will lead product initiatives from conception to launch and subsequent iterations, by connecting external customer needs, internal team challenges, technological capabilities, and business goals. The ideal candidate is a self-starter and strong collaborator who enjoys systems-level thinking. This person will need to be adept at breaking sophisticated problems into smaller steps that drive iterative product development and who has experience building platform products or internal tools.
This role will report to a Director of Product for Arc. Additionally, the Product Manager will collaborate frequently with engineers, product designers, other product managers, sales engineering, ops teams, customer success teams, the sales team and, most importantly, customers.
#LI_REMOTE
What you'll do:
You'll turn company strategy into a prioritized roadmap of initiatives that most effectively contribute to the organization's goals towards scaling the Arc business.
Set a vision of how Arc can offer the best customer onboarding and in-application experience in the industry.
You will be hands-on in uncovering insights from analytics, user research, and use cases that come from cross-functional partners in Sales, Engineering, Customers, Operations, and Data Science.
You will balance long-term bets with short term improvements, optimizing for customer value creation, time to value on the Arc Platform, and P&L impact.
You will balance and champion the needs of the diverse set of users who interact with the Arc products: businesses, software companies, independent service providers, and internal Arcadia employees.
Collaborate with our commercial team to drive GTM initiatives around your product area
This person will work directly with prospective and existing customers to understand our biggest opportunities in the market and areas to invest in improvements.
What will help you succeed:
Must-Haves:
Bachelor's degree in a relevant field (Computer Science, Engineering, Science, Math, or Economics)
Experience in the energy industry OR multi-vertical developer platforms (Stripe, Plaid, etc.)
3+ years experience as a Product Manager in a technology-driven environment, preferably within the energy or SaaS industry
Experience leading product development of enterprise SaaS products with a focus on user onboarding and application analytics experiences
Familiarity with RESTful APIs, webhooks, and other common API platform infrastructure
Confirmed experience aligning and influencing cross-functional teams and diverse partners
Shown ability to break down sophisticated problems into incremental product solutions
Strong organizational and project management skills, and a proactive communication style
A growth mindset and comfort with ambiguity
Solid understanding of enterprise software development processes, including Agile methodologies
Shown success in developing and launching sophisticated, data-driven software products
Outstanding analytical and problem-solving skills, with a data-driven approach to decision-making
Excellent communication, presentation, and interpersonal skills, with the ability to influence and collaborate effectively across teams and collaborators
Strong project management skills, with the ability to prioritize, multitask, and deliver results in a fast-paced, dynamic environment
Nice-to-Haves:
Experience with Product-led-growth for Enterprise SaaS products
Deep understanding of energy markets, energy management, or related domains
Experience writing software in one or more common programming language (eg. Python, Ruby, JavaScript, etc.)
Familiarity with the capabilities and trade-offs of modern front-end tools (eg. React, GraphQL, etc.)
MBA or equivalent work experience such as consulting, business operations, or strategy
Benefits:
"Remote first" culture - work anywhere in the US as long as you have a reliable internet connection
Flexible PTO - no accrued hours and no limit on the number of vacation days employees can take each year
17 annual company-wide holidays including a week long "summer break"
10 days sick leave
Up to 4 weeks bereavement leave
2 volunteer days off
2 professional development days off
12 weeks paid parental leave for all parents
Weekly "flex time" - no internal meetings on Tuesdays and Friday afternoons
80-95% employer cost coverage for medical, dental, and vision benefits for employees and dependents
Eliminating carbon footprints, eliminating carbon copies.
Here at Arcadia, we cultivate diversity, celebrate individuality, and believe unique perspectives are key to our collective success in creating a clean energy future. Arcadia is committed to equal employment opportunities regardless of race, color, religion, gender, sexual orientation, gender identity or expression, national origin, age, disability, genetic information, protected veteran status, or any status protected by applicable federal, state, or local law.
We will ensure that individuals with disabilities are provided reasonable accommodation to participate in the job application or interview process, to perform essential job functions, and to receive other benefits and privileges of employment. Please contact us to request accommodation.
Target Annual Compensation Range for this role will be $145,000 to $190,000. There will also be a competitive benefits and equity (bonus if applicable) component to the package. The exact compensation at which this job is filled will be determined by the skills, experience, and location of the qualified candidate.