Product Consultant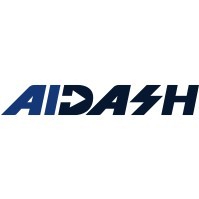 AiDash
Product
London, UK
Posted on Tuesday, October 10, 2023
Who is AiDash?
AiDash is on a mission to transform operations and sustainability in core industries. Using satellites and artificial intelligence, AiDash delivers critical insights to industries with geographically distributed assets, including utilities, energy, transportation, and mining. Customers use AiDash's software to make informed decisions and build optimized long-term plans, all while reducing costs, improving reliability, and achieving sustainability goals.
To date, AiDash has worked with 75 customers across 45 states and 5 continents. AiDash is backed by top-tier venture capital investors, including G2VP, BGV, National Grid Partners, SE Ventures, Edison International and Shell Ventures. To learn more about how AiDash is making core industries more resilient, efficient, and sustainable, visit
www.aidash.com
.
What is the Role?
Product Consultants play a critical role in helping AiDash achieve its vision. Product Consultants are ultimately responsible for ensuring that customers achieve exceptional business outcomes from AiDash products. The Product Consulting team achieves this by:
• Working 1-on-1 with key clients at pilot customers to understand their business objectives and determine how our products and analytics can deliver value at scale, in terms of cost savings, efficiency improvements, and other key business metrics
• Leading the AiDash cross-functional pilot delivery teams to ensure pilot projects meet or exceed customer expectations
• Managing the implementation of products in a time-efficient and cost-effective manner, ensuring the products are working seamlessly with customers' workflows.
• Continuing to lead the customer engagement post-implementation, ensuring customers remain champions for AiDash
The Product Consulting role is a unique role within AiDash – part consultant, part product manager, and part sales. You will work cross-functionally, interfacing consistently with sales leadership and product leadership, but ultimately you will own your client engagements.
What will you need?
3 - 6 years of work experience in business consulting / digital product consulting / analytics domain, with a proven track record of managing teams to deliver projects to clients.
Experience in managing project stakeholders, including C-level executives at large corporations / Fortune 500 companies.
A self-motivated individual with a desire to "roll up their sleeves".
A strong team player, comfortable working with cross-functional internal and external teams – business, analytics, technology, data science, and product.
Post-graduate in business discipline from Tier I institution would be a plus.
Finally, a passion for solving the world's most significant problems!