Staff Data Engineer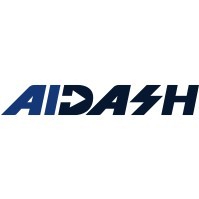 AiDash
Software Engineering, Data Science
Gurugram, Haryana, India
Posted on Thursday, April 6, 2023
Who is AiDash?
AiDash is an AI-first vertical SaaS company on a mission to transform operations, maintenance, and sustainability in industries with geographically distributed assets by using satellites and AI at scale. With access to a continual, near real-time stream of critical data, utilities, energy, mining, and other core industries can make more informed decisions and build optimized long-term plans, all while reducing costs, improving reliability, and achieving sustainability goals.
AiDash is backed by top-tier investors, including Benhamou Global Ventures, National Grid Partners, Edison International, and Shell Ventures. To learn more about how AiDash is helping core industries become more resilient, efficient, and sustainable, visit
www.aidash.com
.
What's the role?
AiDash is looking for Sr. Data Engineer(GeoSpatial) who can work on distributed geospatial data platform to enable faster data access, discovery for our internal and external clients.
What will you do?
Design, develop and deploy scalable distributed geospatial data platform
Analyse Geospatial data and build ingestion pipeline.
Identify and automate data related use cases.
Building analytical tools to utilize the data pipeline, providing actionable insight into key business performance metrics including operational efficiency and customer acquisition
Building required infrastructure for optimal extraction, transformation and loading of data from various data sources using AWS and SQL technologies
Working with stakeholders including data, design, product and executive teams and assisting them with data-related technical issues
Deploy code to production and engage in code reviews
Refactor service to improve code quality, runtime efficiency and resource optimisation
What are we looking for?
Bachelor's / Master's Degree in Computer Science, Mathematics & Computing, Electrical Engineering, or a related field with a min of 7+ years of experience.
Experience in handling large geospatial, image and tabular data
Extensive experience in writing software in Python and Java.
Experience in building ETL jobs
Experiencing in building end to end data pipelines
Experience with Docker.
Experience in developing tools to analyse and visualise data.
Experience in handling large datasets for training (HDFS, Datalakes, NoSQL/SQL)
Why will you enjoy working with us?
You will work on the cutting-edge technologies and learn new things at a fast pace.
You will work and collaborate with many people and teams across the company
You will directly see how your work impacts our product and customers.