Project Manager / Sr. Project Manager - Analytics Consulting & SaaS Implemenation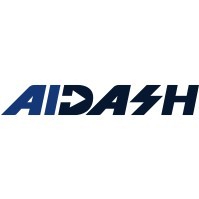 AiDash
Operations, Data Science
Bengaluru, Karnataka, India
Posted on Wednesday, October 19, 2022
Who is AiDash?
AiDash is an AI-first vertical SaaS company on a mission to transform operations, maintenance, and sustainability in industries with geographically distributed assets by using satellites and AI at scale. With access to a continual, near real-time stream of critical data, utilities, energy, mining, and other core industries can make more informed decisions and build optimized long-term plans, all while reducing costs, improving reliability, and achieving sustainability goals.
AiDash is backed by top-tier investors, including Benhamou Global Ventures, National Grid Partners, Edison International,
Schneider Electric
and Shell Ventures. To learn more about how AiDash is helping core industries become more resilient, efficient, and sustainable, visit www.aidash.com.
What's the role?
AiDash is looking for a client-facing Sr. Consultant / Engagement Manager to ensure successful implementation and deployment of our product(s). This role will also work closely with our analytics and data science team to apply a business filter to all models results delivered to clients. We are looking for a self-motivated, detail-oriented individual who loves numbers and has a knack for solving business problems. This person will be able to work well with clients, as well as with members of many different teams within our growing organization.
What you will do?
Work closely with our clients and understand the core business problems that need to be solved
Work with GIS team to procure, process, clean, and validate satellite imagery datasets
Work with the analytics and data science team, to architect the analytics solution
Work with technology teams, on SaaS implementations.
Manage the complete lifecycle of the project - requirement gathering, developing solutions, project planning, execution (from POC to scale)
Capability to convey insights into strong business propositions and presenting to the client
Implement best practices, which ensure seamless project delivery.
Look at opportunities, for productizing some of the processes and identifying other opportunities for process improvement.
Mentor and manage a team of analysts, associates and APMs.
What are we looking for?
MBA from a top tier institution with 5-12 years of experience in analytics/strategy/process consulting.
Excellent stakeholder management and project management skills, experienced in working with C-Suite executives
Proven track record managing and successfully delivering multi-million dollar projects.
Knack for business problem-solving.
Excellent communication skills
Proficient in business analytics tools
Hands-on, with ability to manage a small team of analysts/associates / APMs
Willingness to work in a fast-paced business environment.