Product Manager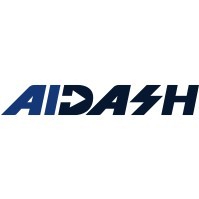 AiDash
Product
Gurugram, Haryana, India
Posted on Friday, April 15, 2022
Who is AiDash?
AiDash is an AI-first vertical SaaS company on a mission to transform operations, maintenance, and sustainability in industries with geographically distributed assets by using satellites and AI at scale. With access to a continual, near real-time stream of critical data, utilities, energy, mining, and other core industries can make more informed decisions and build optimized long-term plans, all while reducing costs, improving reliability, and achieving sustainability goals.
AiDash is backed by top-tier investors, including Benhamou Global Ventures, National Grid Partners, Edison International,
Schneider Electric
and Shell Ventures. To learn more about how AiDash is helping core industries become more resilient, efficient, and sustainable, visit www.aidash.com.
What's the role?
The goal, of our product team, is to understand our users and make usage of our complex data models easy for them by building innovative design experiences. We want our users to harness the potential of our products and models through easy-to-use experiences.
As a Product Manager at Aidash, you will be responsible for the strategy and development of SaaS products, to deliver exceptional customer experiences across mobile, and web applications for users. These users can be business executives, operations managers, or operating teams. You will be working with the latest machine learning & data science techniques, and design thinking to empower users, who have never used such products in the past.
What will you do?
Lead product strategy and development of SaaS product, powered by insights generated by AI models.
Work closely with the sales team and customers, to gather a deep understanding of user behaviors at all levels - decision-makers, managers, and operators.
Collaborate with the technology team to integrate business processes and policies onto the platform
Collaborate with the design team and guide their research, prototyping, and development.
Collaborate with the machine learning and data science team, help them understand business problems, and provide direction to their efforts, so that value can be generated for the client.
Develop vision and strategy for the product, across the lifestyle in collaboration with business, tech, and data science leadership.
Gather ongoing feedback from users, and develop a road map for the product.
What are we looking for?
This role demands real passion for the customer, technical depth, understanding of data science, and data-driven decision-making.
Proven experience of 3-5 years delivering highly SaaS / AI products in the enterprise space.
A computer science degree or other engineering degree equivalent from Tier I Institutions
Design thinking and customer-centric approach to building, experimenting, and iterating products
Data-driven decision-making ability.
Passion for building products from scratch
Experience in working with AI Models / Data Science is a plus.