Associate Product Manager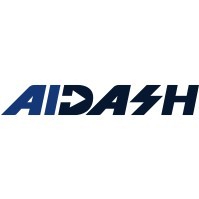 AiDash
Product
Bengaluru, Karnataka, India
Posted on Tuesday, March 15, 2022
Who is AiDash?
AiDash is an AI-first vertical SaaS company on a mission to transform operations, maintenance, and sustainability in industries with geographically distributed assets by using satellites and AI at scale. With access to a continual, near real-time stream of critical data, utilities, energy, mining, and other core industries can make more informed decisions and build optimized long-term plans, all while reducing costs, improving reliability, and achieving sustainability goals.
AiDash is backed by top-tier investors, including Benhamou Global Ventures, National Grid Partners, Edison International, and Shell Ventures. To learn more about how AiDash is helping core industries become more resilient, efficient, and sustainable, visit www.aidash.com.
What will you do?
1. User Research -
Talking to customers, sales team & company leadership to understand how our AI / ML models and products can help large enterprises in leveraging satellite data in optimising their operations and improving resiliency
2. Product Roadmap - Owning roadmap for specific components of the product.
3. Translate & integrate outcomes from AI & ML models into web & mobile applications to help different user personas in a large enterprise'
.
4. Design - Working closely with product designers to define and iteratively improve product usability.
5. Engineering - Collaborating with the engineering team on tech-specs and ensure that all technical decisions are taken keeping in mind all short-term and long-term tradeoffsIdea to Scale -Developing of product from idea, to scale.
6. KPIs - Defining & driving key metrics around adoption, usage etc.
7. Strategy & Execution - Working closely with Sales and Product Marketing teams on strategy & execution around distribution and pricing.
What are we looking for?
1. At least 1-3 years of product management, in building B2B or B2C products.
2. Experienced in owning complete lifecycle of product from concept to scale.
4. Hands-on approach with customers, technology, and design, whether it's about getting on call with customers, creating wireframes, or writing tech specs for the product.
5. Experienced in working in a high-growth, fast-paced environment.
6. Strong analytical & quantitative skills.
7. You love building new things, and enjoy the journey of creating user centric products.
Any experience in building products for large enterprises would be a plus.